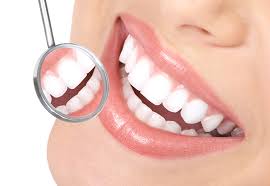 You deserve to be the best version of yourself. That is why at Baker Dental we offer a range of safe and pioneering dentistry services to help you feel more confident and youthful.
Our services include in-chair teeth whitening and take home custom whitening kits.
In-chair teeth whitening is a non-invasive dental treatment that lifts stains from the pores of teeth and lightens the colour of natural tooth enamel, leading to the appearance of whiter, brighter teeth.
In-chair teeth whitening is the quickest dental solution for whitening teeth and removing or reducing stains and discolouration.
It typically involves the application of the whitening product directly onto the teeth and the use of UV light to activate and accelerate the whitening agent.
With in-chair teeth whitening, results are typically achieved within a 60-minute dental appointment. At your in-chair whitening appointment you will be given custom trays and take home whitening gel to continue whitening maintenance at home.
The second option is the take home whitening kit, which are a more affordable option for whitening. At your dental appointment an impression of your teeth will be taken and a custom tray will be made for you. You will also receive a whitening gel syringe kit with these custom trays. You'll wear the trays for a certain period of time, usually for 45 mins
depending on your circumstances.
The take home kit enables you to control the process at home. It is ideal for patients who would like to whiten their teeth on their own time. Results are usually achieved within two weeks.
Contact Baker Dental to see which option of teeth whitening is best suited to you.