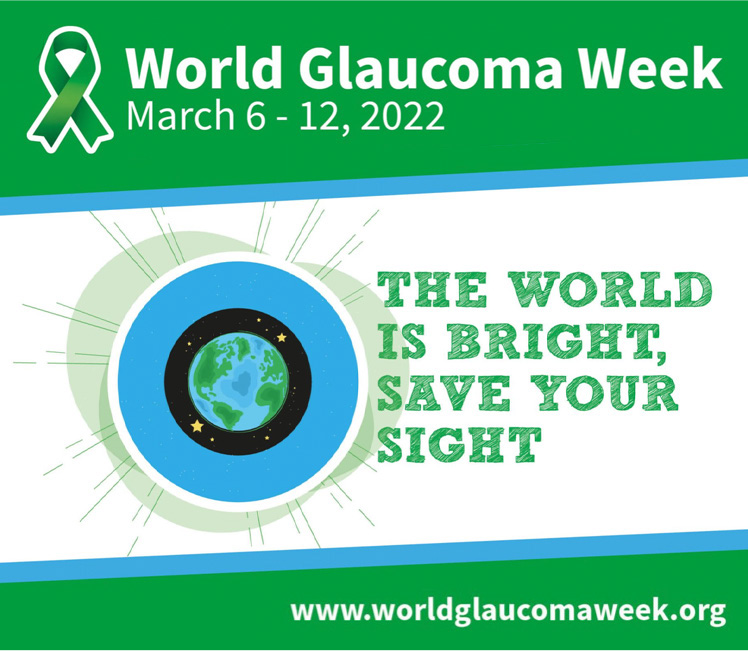 World Glaucoma Week aims to raise awareness of glaucoma, a disease that irreversibly takes away your peripheral vision and if left untreated can cause blindness.
The Silent Thief of Sight
If you currently have glaucoma, you may not know it. In fact, half of all people who have developed glaucoma are unaware they have the condition, there is no pain, discomfort and your central vision is unaffected in the early stages of the disease. It is not until significant peripheral vision loss has occurred that people notice they have glaucoma, which by then is too late.
Who Gets Glaucoma?
Two out of every 100 Australians will develop glaucoma, however you are ten times more likely if you have a direct relative that suffers from it.
Other risk factors include diabetes, migraines, over 50 years of age, a strong glasses prescription and a history of high or low blood pressure.
Treatment for Glaucoma
Treatment is mainly aimed at reducing the pressure inside the eye. This is commonly achieved with eye drops but can also be done with the use of lasers and surgery.
Treatment does not cure glaucoma or reverse any vision loss, however it does significantly slow the disease process down. For this reason, in order to reduce permanent vision loss, early detection and treatment for glaucoma is vital.
Everyone over 40 years of age should have a comprehensive eye examination to rule out glaucoma, particularly if you have a greater risk for the disease.
For more information visit our website at www.hansenoptom.com.au or www.glaucoma.org.au