The Royal Agricultural Society (RAS) Foundation has announced a record 73 scholarships across its RASF Rural Scholarship program this week, with eleven ambitious students from the Central West region named among the deserving scholars.
The RAS Foundation Rural Scholarship program provides financial assistance to rural and regional students who are passionate about the future success of regional NSW and intend to work within a rural community at the completion of their studies.
The students from the Central West region are studying a range of courses, from psychology to education to medical radiation science, and are eager to take their knowledge and skills back to their communities.
The RAS Foundation awards up to $6000 to Rural Scholarship recipients undertaking full-time study, or up to $3000 for those studying part-time.
Since its inception in 2007, the RAS Foundation has invested over $8.2 million into country NSW through its education and community grant programs.
Over 750 scholarships have been provided to students across Australia, including targeted scholarships for careers in both regional journalism and the Australian wine industry.
Applications for the 2024 RASF Rural Scholarship are now open and will close 17 September 2023. For further information, please visit www.rasf.org.au.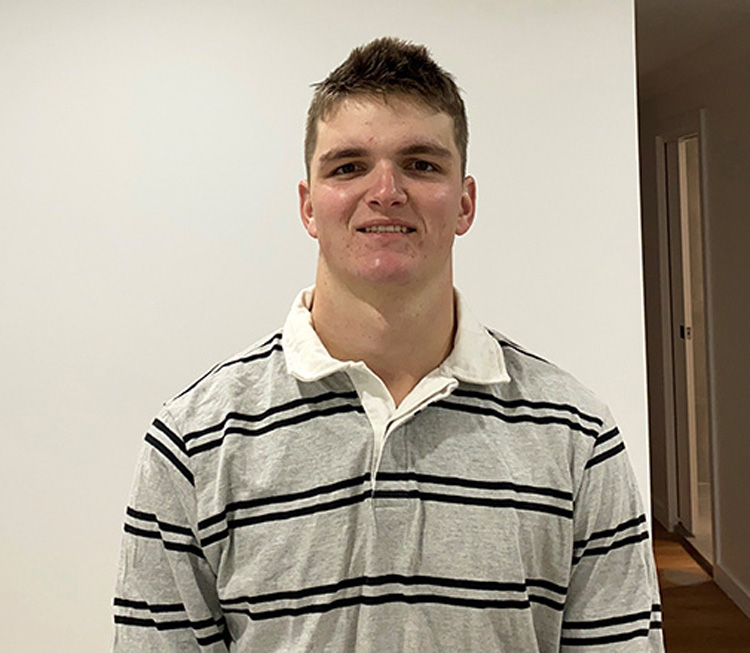 Luke Mcdean, Bogan Gate
Bachelor Of Education (Secondary) 
Luke McDean is currently enrolled at the University of Newcastle studying a Bachelor of Secondary Education (Health and Physical Education). Luke comes from the small town of Bogan Gate and grew up on a hobby farm, enjoying the lifestyle. Luke has always known that he will go back once he has completed his studies and plans to teach in rural areas. PDHPE teaching is a career in which Luke sees himself giving back to the community and educating students about the importance and benefits of their personal health. 

Emily Gartner – Forbes
Bachelor of Veterinary Technology 
Emily Gartner has grown up in a small country town in Central West NSW. Growing up on a sheep farm and participating in her school show team, preparing and showing both sheep and cattle, has contributed to Emily's love for animals. This inspired Emily to study a Bachelor of Animal Science through Charles Sturt University. Emily wants to be able to give back to small rural communities like her own and to further immerse herself within the agricultural industry. 
Scholarship donated by: The Agricultural Societies Council of NSW

Katie Townsend, Eugowra
Bachelor of Medical Science/ Bachelor of Science 
Katie Townsend comes from a hobby farm just outside of Eugowra. For Kate, growing up in a rural setting ingrained an interest in agriculture and through high school biology -medicine. This led Katie to study a double degree Bachelor of Science/Bachelor ofMedical Science at the Australian NationalUniversity. These degrees have allowed anincreased understanding of aspects of themedical sphere and engagement with keystakeholders within agricultural innovation.Completion of her studies will provide a basis for postgraduate study and the opportunity to work in and for regional areas.
Scholarship donated by: The SnowFoundation

Monique Morgan, Trundle
Bachelor of Nursing 
Monique Morgan grew up in Trundle, a small farming community in NSW. In 2022 Monique moved to Bathurst to study a Bachelor of Nursing and is now in her second year of study. As she grew up in a small rural area, Monique understands the health inequities faced, especially that in the field of mental health. When Monique graduates, she wishes to return to rural NSW and help address the mental health issues experienced by those in the bush and provide a positive impact to those who struggle with their mental wellbeing. 
Scholarship donated by: Quayclean

Kiara Harris, Condobolin
Bachelor of Science in Psychology
Kiara Harris is a proud descendant of the Barkindji people from the Darling River of Wilcannia. Born in Gunnedah (Gamilaroi country), Kiara has lived in Condobolin (Wiradjuri country) for the majority of her life. The middle child of a close extended family with six siblings, Kiara has been an active member of Condobolin for eight years through school, work and community service. Kiara enjoys living in a rural community and feel this will always be part of her identity. Kiara is in her first year of studying a Bachelor of Science in Psychology at the University of Canberra. 
Scholarship donated by: The Snow Foundation