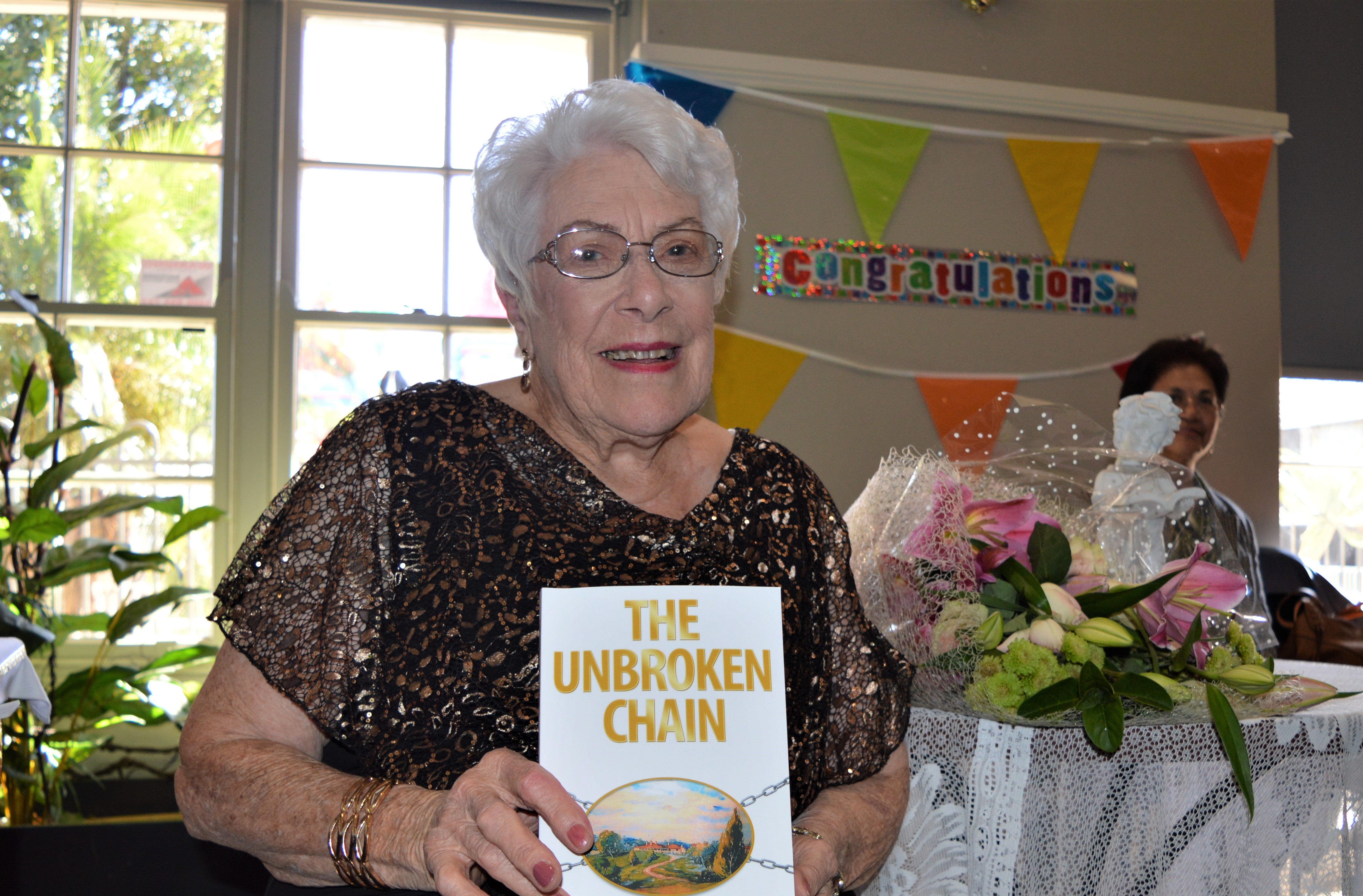 Local author Margaret Dwyer was not only the most popular person in Parkes on Saturday, but a new title was conferred on her.
At the double celebration for the launch of her fourth book and marking her 90th birthday, Councillor Bill Jayet told the more than 100 people attending "Mardie is Parkes' Barbara Cartland!".
Mardie, as she is known, sparkled and radiated youthfulness during Bill's question and answer session about her life and her writing. "You do have the strangest questions," she quipped when Bill asked her how she managed to get into the heads of her characters of the opposite sex.
Staying with her characters, Mardie said the biggest surprise of the writing process was how her characters became very real.
"They seemed to take over, and I wrote what they wanted me to write."
Following the "hard chat" session, Bill and some of Mardie's 14 great grandchildren launched her second book of fiction with confetti poppers.
"We are all very proud of you," said Bill.
Mardie's second book of fiction is a sequel to A Chain of Dreams published in 2016 and brings the O'Reagan family into the 21st century.
Philippa O'Donnell read an excerpt from the book, Gemma Churchill shared a collection of amusing family stories and Hope Kealley-Smith performed songs while a long line of fans formed for Mardie to sign copies of her book.
Bill quoted from You Never Walk Alone from the musical Carousel, sung by Mardie in the Parkes M & D production years ago:
"Walk on, walk on with hope in your heart and you'll never walk alone".
By Maggi Barnard