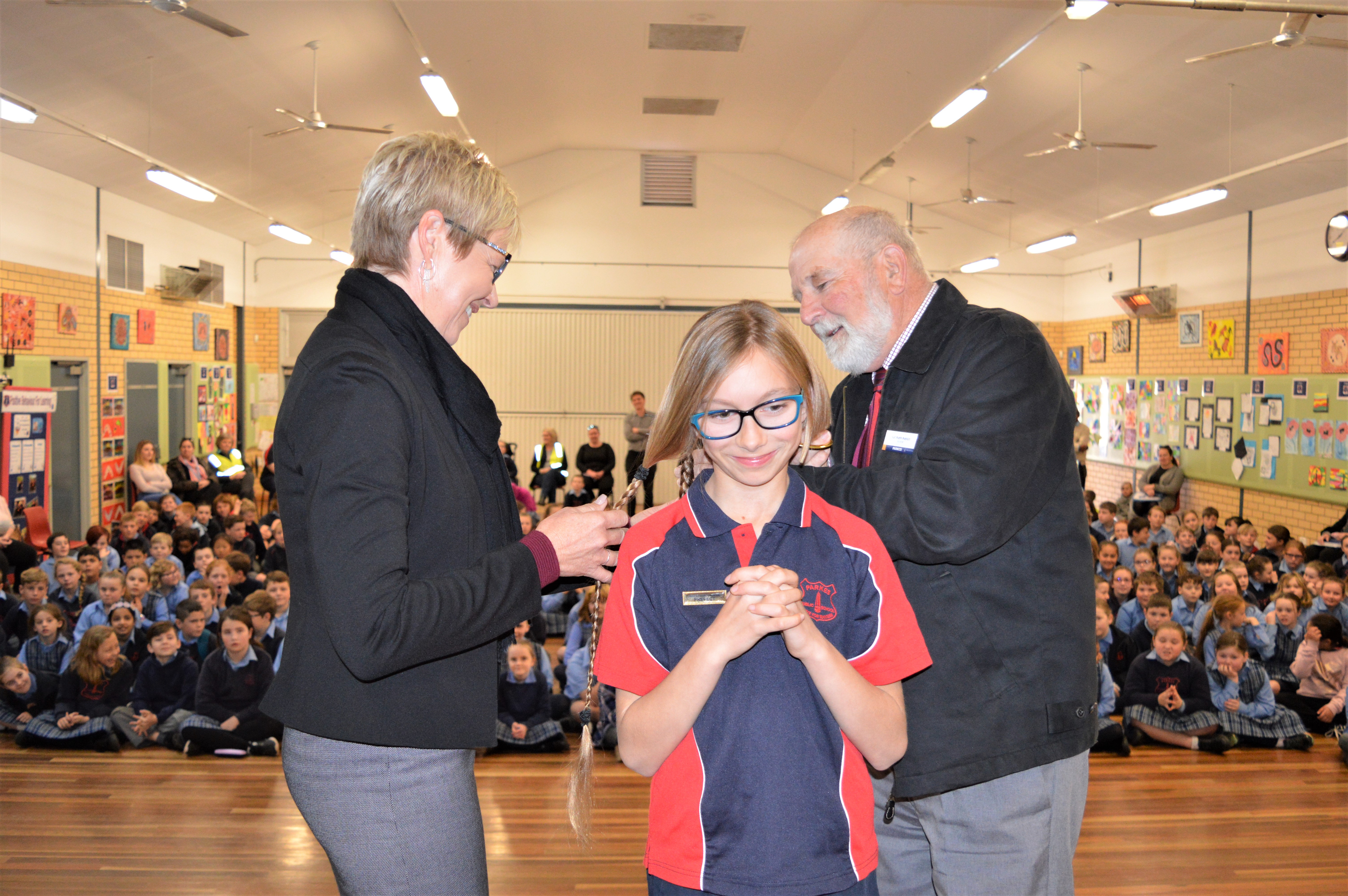 A Year 6 Parkes Public student started her week with an act of bravery to help a friend diagnosed with brain cancer.
On Monday morning 11-year-old Araluen Fraser stood up in front of her school assembly as Parkes Mayor Ken Keith cut each of her six braids measuring up to 60cm long.
A beautiful smile lit up Araluen's face as Parkes Public Principal Coral O'Neill collected the plaits to resounding applause by the students, knowing she was doing something extraordinary.
This was her first proper hair cut ever apart from a few trims, and she did it all for the charity Cure Brain Cancer Foundation.
She said it was a difficult decision to cut her hair as she has always had long hair, but when she found out about her 14-yearold friend's diagnosis she really wanted to do something to help.
Araluen aimed to raise $3,000 and by Monday morning she had already reached that target.
The Mayor, who said he felt privileged to cut her hair during the NRL Beanie for Brain Cancer Week, pledged $100 from the Parkes Shire Council. Donations can be made at https://www.mycause.com.au/page/207693/cutting-4-a-cure
Araluen's beautiful long plaits will also not go to waste as she will donate them to Variety Kids to be made into a wig for children with long-term medical needs. "She will be making someone else very happy," said mum Raen Fraser.
Araluen said it felt very weird not having long hair, but she was already planning to grow her hair and cut it again for charity.
By Maggi Barnard