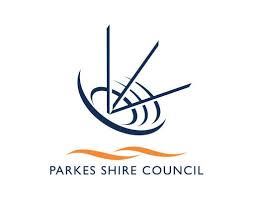 Council has taken advantage of the break in wet weather this week getting our crews out-and-about for maintenance and repairs on our roads. Council thanks the community for reporting damage caused by recent rains. Parkes Shire Council encourages local businesses to apply for an exciting opportunity to develop and expand their online presence. The Building Business Capacity (BBC) Program will offer advice to utilise e-commerce and digital marketing. Make sure to attend one of four free workshops and one-on-one coaching sessions to be conducted by local consultants JPA Business and Adloyalty.
Over 20 people attended the two councillor information sessions to learn more about local government. The Returning Officer received a healthy number of nominations, which bodes well for a quality field of candidates for the 2016 Local Government Election on Saturday, 10th September.
Today Parkes' students are painting the town Flame REaD! Commencing in Cooke Park with an opening ceremony and arrival of the Book Relay, the day celebrates reading in all shapes and sizes. Children will participate in reading activities, verse speaking, baby competition, rhyme hunt and games along Clarinda Street. Parkes Shire residents are encouraged to get behind our local Olympians in Rio.
Hopes of a medal have slightly dwindled for our local Hockeyroo, Mariah Williams, with the Australian women's hockey side going down against Great Britain and the USA this week. Scott Westcott's Olympic campaign only kicks off on 21st August, as the men's marathon is one of the final events of the Games. We wish both Mariah and Scott all the best in their individual pursuits.
Enjoy your weekend.
Parkes Shire Council