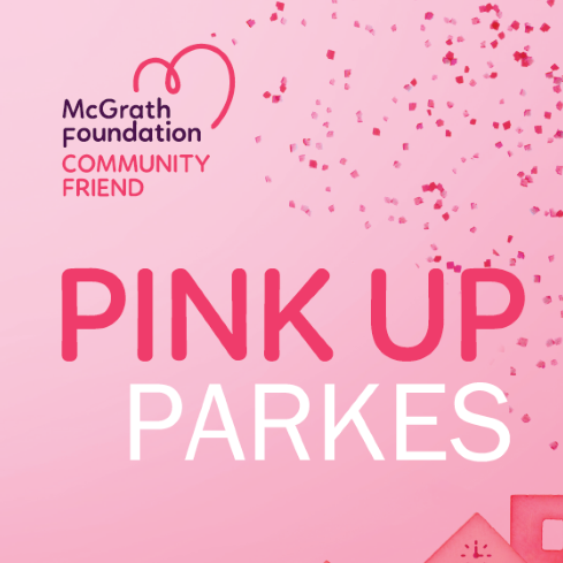 January next year is not going to be dull and boring but bright and pink!
As the Parkes Elvis Festival was moved to April, the Pink Up Parkes committee decided to move into the void in January with more opportunities to pink up our town!
"We hope that the decision to move to January will provide more opportunities for holding events," said Chairperson Carolyn Rice.
The Pink Up Parkes Committee made the decision with the welfare of the community as the highest priority. They want the community to be able to participate and raise awareness for The McGrath Foundation funding 170 breast care nurses in communities right across Australia, who have supported over 95,000 families since 2005.
"We are in particular looking forward to once again hold a successful Pink Up Parkes Dinner and Auction," said Carolyn. "During our inaugural year this was a significant contributor to the fundraising efforts of the month. It was also an opportunity to acknowledge the amazing work that The McGrath Foundation do, particularly in regional communities. We are very fortunate to have a McGrath Foundation Nurse working in the Parkes, Forbes and Lachlan Shires."
Start planning how you will be 'pinking up' in January, let the committee know to help promote what you are doing. There will also be first, second and third prizes for shop frontage displays. Let the committee know of any items for the auction in January.
Information is available at https://www.facebook.com/PinkUpParkes/, email pinkupparkes@gmail.com.
Pink Up Parkes will also be supporting the new Overture event celebrating opera and musical theatre to be held in Cooke Park on 2nd April 2022.