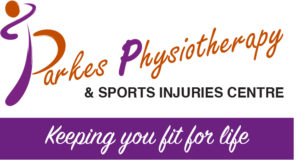 The calf muscles are commonly injured in sports that involve quick acceleration, de-celeration or sudden changes in direction.
Many people describe a sudden sensation of being struck on the back of the leg. A calf muscle tear is often referred to as a strain or a pulled muscle.
The calf comprises of two large muscles, gastrocnemius and soleus. They both join to form the Achilles tendon, which inserts into the heel bone. The gastrocnemius also helps to bend the knee and together they contract to point the toes.
Tears to the calf muscle can range from a small partial tear with little pain and minimal loss of function to a complete rupture, which may require surgery. Recovery time and re- turn to sport depends upon the severity of the injury.
The immediate treatment for all calf injuries consists of the RICE protocol – rest, ice compression and elevation.
The No HARM protocol should also be applied – no heat, no alcohol, no running and no massage. This is aimed at reduc- ing bleeding and secondary tissue dam- age within the muscle. If you are unable to walk without a limp, the use of a heel raise or wearing shoes with a small heel will decrease pain without further stressing the muscle. A compression bandage or wearing SKINS over the injured area helps limit bleeding and swelling.
As pain decreases gentle exercise and stretching can begin in addition to treatment recommended by your friendly sports physio. It is important not to ignore a calf strain as return to activity too soon could make the injury worse.
For the fitness of you.
Linda Reilly