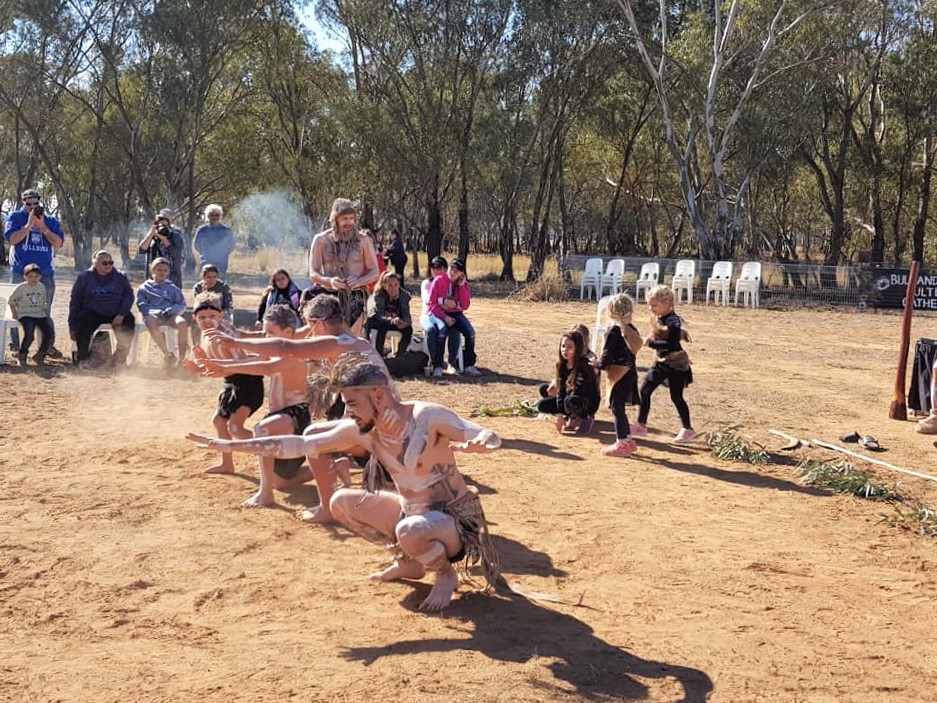 Central West Lachlan Landcare, in partnership with the Peak Hill Aboriginal Working Party celebrated National Reconciliation Week at Bulgandramine last weekend.
The formerly aboriginal mission site, 22km west of Peak Hill, was returned to the local Wiradjuri community and is a unique and special space used to celebrate and learn more about Wiradjuri culture.
The celebration included performances, music and story telling, tasting of traditional foods, Wiradjuri dance and language, children's activities and history talks, and a Sunday church service.
It was a great weekend to catch up with old friends and make new ones, with participants coming away with a sense of healing and a feeling of achievement for providing a cultural celebration for the community.