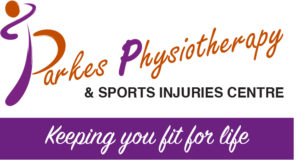 Anterior Cruciate Ligament (ACL) injuries in children and adolescents were previously thought to be uncommon but as imaging and clinical awareness has improved, the number of ACL injuries diagnosed in 5 to 14 year olds has also increased. Whilst improved methods of diagnosis may in part explain this increase, a recent Australian study published in The International Journal of Environmental Research and Public Health indicates that the number of ACL injuries in the 5 to 14 year old population is also increasing.
This study looked at the number of paediatric (5-14 year olds) ACL injuries presenting to Victorian emergency departments between 2005 and 2015. They found a 147% increase in ACL injuries for this age group over the 10-year period with 96% of total ACL injuries occurring in 10-14 year olds.
The authors of the study suggest this worrying trend may be due to greater demands being placed on young athletes through increased training, younger sports specialisation and an emphasis on year-round competitive play. Whilst ACL injury causes significant initial discomfort and disability long-term, it can lead to decreased levels of activity and contribute to obesity and increased risk of osteoarthritis.
Injury prevention programmes such as FIFA 11+, AFL Footy First and Netball KNEE don't eliminate ACL injury risk completely, however they can reduce the risk by at least 50% when performed regularly.
Another advantage of these programmes is that they also improve speed agility and power. Fewer injuries and increased performance … maybe it's time to get the kids onto these exercises too.
For the fitness of you,
Linda Reilly