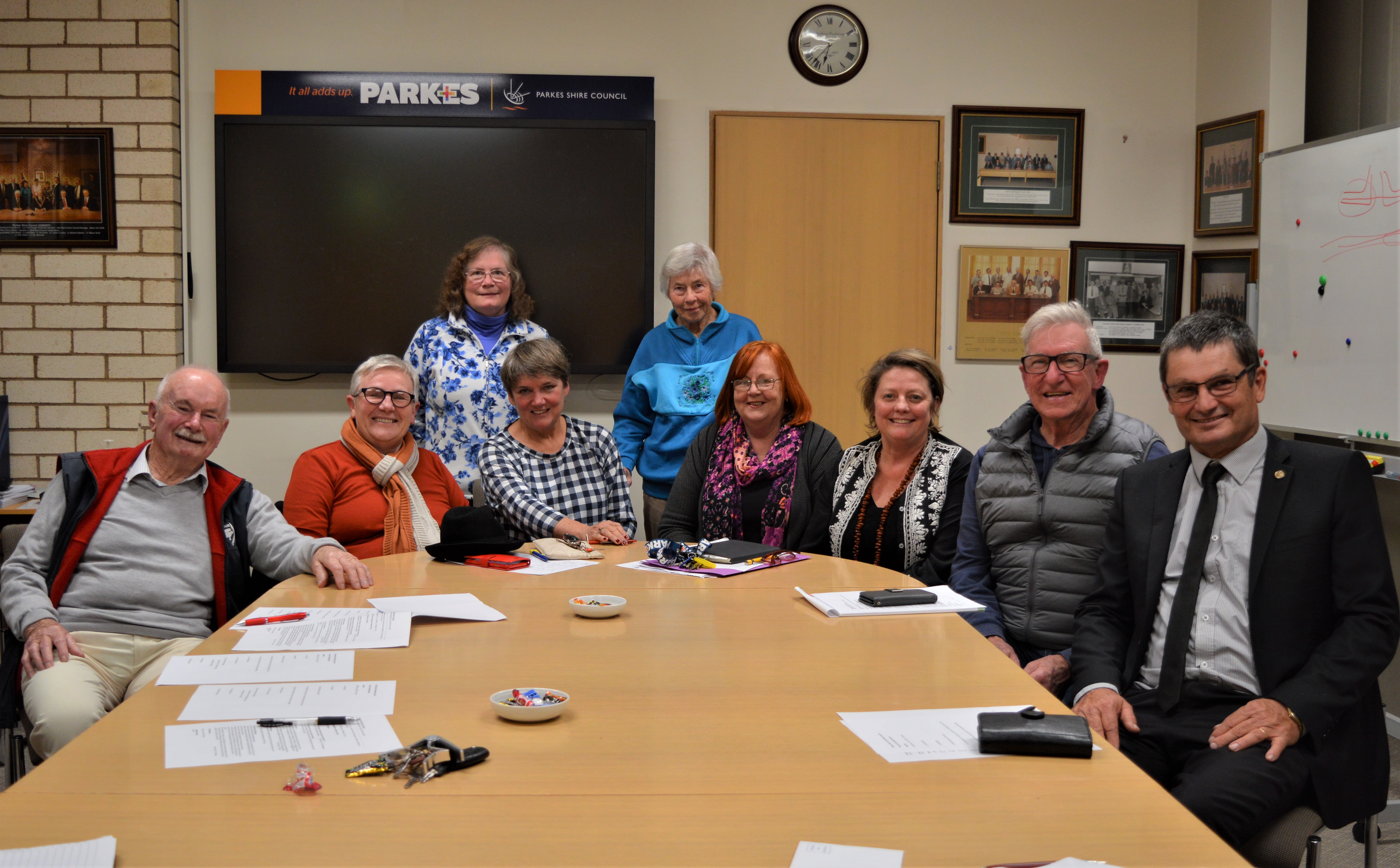 The arts can be undervalued in the role it plays in a community. In the current time of drought, people are often getting relief by having a creative outlet, whether it is going to local music or dramatic productions, taking up hobbies, or learning a new skill.
These allow people an escape, giving life its bounce.
In October 2018, representatives from many of the Parkes Shire's arts and cultural groups met to discuss the formation of an Arts Advisory Council. This Council would aim to provide a conduit of communication between the various arts and cultural groups to different parts of the Parkes Shire Council (PSC) and other arts organisations, to improve the access to advice and services that they can provide.
Since October, the Parkes Shire Arts Council (PSAC) has been officially established.
Members include representatives from the Parkes Painting group, Parkes Potters group, Parkes Shire Concert Band
Inc, Parkes Musical & Dramatic Society, along with other groups. The PSAC formed an Executive including Chair, Margot Jolly.
"It's really exciting to see the arts and cultural groups in Parkes coming together to assist the Council in providing amazing arts facilities in our vibrant and growing community. It was a positive move by Warwick Tom who initiated the first meeting. So far, we've been getting excellent support from Councillors and Council staff," said Margot, at this week's meeting.
The Parkes Shire Arts Council will also be meeting in late August to formulate its strategic plan, with each group to bring their priorities to the meeting. The PSAC is calling for arts or cultural groups or individual artists not yet represented, to provide their contact details so they can be invited to the meetings and be sent updates on the group's progress. Please email these details to Kerryn Jones: Kerryn.Jones@parkes.nsw.gov.au.