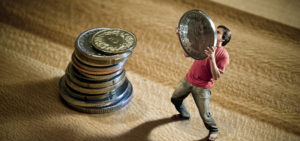 Now that the income tax year is more than half over, tax time will soon be upon us. What better time to get organised and manage your finances.
There are many tools that you can use to manage your finances. In the age of smartphones and tablets there are also many apps that you can use.
The mydeductions tool in the ATO app is useful for sole traders and individual tax- payers. If you are an individual taxpayer you can take photographs of your receipts, and record your work-related expenses, includ- ing work-related motor vehicle trips. Sole traders can record both their income and expenses in the app. You can then share your records into a spreadsheet and email to your tax agent.
If you are using business accounting software in the cloud such as xero, MYOB, Reckon or essentials, you can download your app and issue invoices to your custom- ers from your smartphone or tablet. Some of these accounting apps will let you take a photograph of a receipt and upload it to your accounting package. Having your cus- tomers information at your fingertips can be invaluable.
If you are serious about saving money there are a number of budgeting apps that can help you keep track of your expenses. The Best Budget app lets you create in- come and expense budgets and track your progress. You might be surprised to find out how much you are actually spending when you start keeping records, every cup of cof- fee counts.
Remember if you use an app – just make sure you back-up your device.
By Samantha Bennett