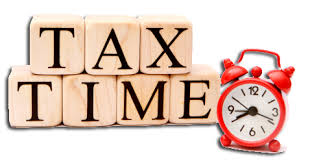 Tax time can often be a difficult time of the year as you become overwhelmed with what to do. To be prepared this year set aside some specific time now to go over your paperwork and create a checklist. This will ensure you tick off all of your required and are able to lodge before the rush.
A lot of individuals become uncertain with what they can and can't claim at tax time. It can often be a very time consuming and frustrating time, so you can always reach out and ask the professionals in Parkes such as Peter Woods & Associates, David Bickett and Ward and Associates Accountants for advice.
Running your own small business in today's world, and keeping abreast of change can be a complex task. The requirements to keep up with changes in tax laws and software requirements can take away valuable time from running your own business.
The team at Peter Woods and Associates are able to support you and your business, and make this process easier. They can assist not only with tax returns and activity statements, but also the requirements of running a business, business advice, and accounting software (MYOB, Xero, Phoenix amongst others) including single touch payroll solutions.
Peter Woods and Associates is a long established accounting firm with over 20 years' experience in the accounting field, they recognise that every business is different and will require different levels of support at different times in the business lifecycle, let them know how they can help you.
It's important to collate all of your documents such as PAYG summaries, pension or government allowance, interest earned, rental property income, business income, work related expenditure, investment expenses, charity donations and private health insurance, just to name a few.
Tax planning should be customised to individual needs, and should be undertaken with the assistance of an expert. When planning now you should certainly consider strategies available specifically for Small Business Entities, such as the immediate write off deductions for capital items, and bringing forward expenses into the 2019 financial year. Other tools to discuss with your accountant or advisor include the use of Superannuation Contributions as a deduction or Farm Management Deposits as a strategy.
This time of year is also ideal for planning and forecasting for the new financial year. Professionals can refine the process of identifying both the goals and the concerns of clients, and work with them to map a plan for the coming years. This includes a cash flow forecast and projected Profit and Loss, and is ideally revisited regularly through the new financial year. Planning and measuring performance are essential for reaching your personal and business goals.
The sooner you get in touch with the experts, the sooner you can lighten your load.