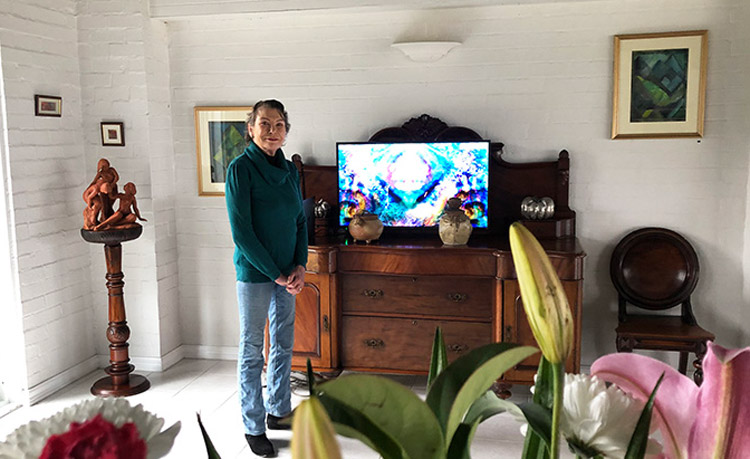 Ub Ubbo Exchange celebrated 75 years of diplomatic ties between Australia and the Philippines with a debut album launch and Reflective exhibition earlier this month. 
Ub Ubbo, a non-profit foundation, promotes creative talent by organising projects, exhibits, and cultural exchanges in both countries. 
The exhibition, held on a farm in Queanbeyan, featured artists from the Parkes Shire and the Philippines and was opened by Jim Snow, former Member of Parliament for Eden-Monaro and supporter of Ub Ubbo. 
Jim said he loved that Ub Ubbo shared and acknowledged culture that creates an exchange for more knowledge, education and better communication. 
"Art is used to build relationships between different beliefs and start conversations," said founding member of Ub Ubbo, Sean James Cassidy. 
The exhibition included works from local artists with Scott Sauce Towney's pyrography (wood burning), Scott Turnbull's emu egg tempera painting and Sean James Cassidy's marquetry and oil painting. Lope Bosaing from the Philippines had his ceramics on exhibit. He is also a founder member of Ub Ubbo. 
The event started with a smoking ceremony conducted by Jahmarl Towney and Bradley Mapiva Brown, with Wiradjuri elder Robert Clegg and Wiradjuri representative Steve Parker in attendance.