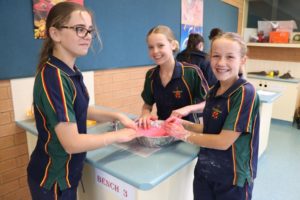 Dubbo will welcome Australia's newest boarding school with Macquarie Anglican Grammar School expanding to offer boarding from 2019, providing the highest quality in boarding facilities and the outstanding learning that Macquarie Anglican is renowned for.
With a well-earned reputation as a leading school in the Central West, Macquarie Anglican's Headmaster Craig Mansour is pleased to offer new opportunities to the families of his community. "It's fantastic to be able to welcome more of our Central West families to the Macquarie Anglican community. With our commitment to providing a curriculum of opportunity underpinned by faith, community, character and excellence, our new boarding facilities will continue to carry our values."
A pre-kinder to year 12 school, Macquarie has been a fundamental part of the Central West for over 15 years. The boarding facilities, opening in January 2019, have placements for up to 40 children in years 7-12.
For further information contact the school on 6841 6222 or www.mags.nsw.edu.au