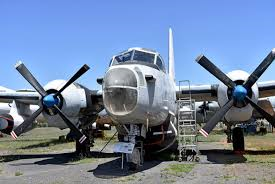 The Parkes Regional Airport will play host to a premier three-day aviation expo in September. AirVenture Australia has announced it will be relocating this one-stopshop for anyone with an interest in aviation to Parkes from 20 to 22 September this year.
It is expected to attract hundreds of aircraft and thousands of visitors over the three days.
The focus of the event will be that 'aviation is achievable', and will feature a trade exhibition, careers expo, seminars and workshops, networking opportunities, and a thrill-a-minute air show on the Sunday.
The event is rapidly gaining recognition as the largest annual gathering in Australia for general, sport and recreational aviation.
Parkes was attractive to AirVenture Australia for its stable weather patterns, first class airport, large accommodation offering, centrality to a large catchment of participants who drive and fly-in from all over Australia and for Parkes' vibrancy and attraction to partners and families of participants.
AirVenture Australia organiser David Young said: "The team is very excited about the event's new home in Parkes. We have a new venue and new look event that is designed to attract a broad range of participants."
For more information visit www.airventureaustralia.com.au