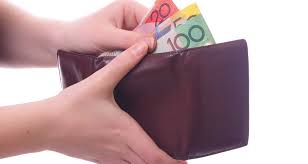 The Fair Work Commission announced recently its annual wage review under the Fair Work Act 2009. All Australian employees who are on Federal Awards will be affected by this rise:
• the National minimum wage is set to increase to $740.80 per week or $19.49 per hour (up 3%);• Modern Award minimum wages will increase by 3%;
• The National Training wage will increase by 3%;
• Modern Award minimum wages for those employees with a disability, and for those with training arrangements will increase by 3%; and
• Classifications under the various awards will also increase.
Employers – Who is affected, what do they need to do and when? Employers will be required to review the employment contracts of any employees that are paid wages at the minimum wage (or within 3% of that), or are under a modern award or other industrial instrument such as an Enterprise Agreement.
This increase must take effect in the pay period on or after the 1st July 2019.
Employers should also make sure that they are paying their employees under the correct Award and are paying under the correct classification under the award.
Failure to comply may not only incur large payments of back pay, but in some cases employers may also suffer a large fine imposed by the Courts.
If we at MATTHEWS WILLIAMS can help you on any legal matter, feel free to call us.