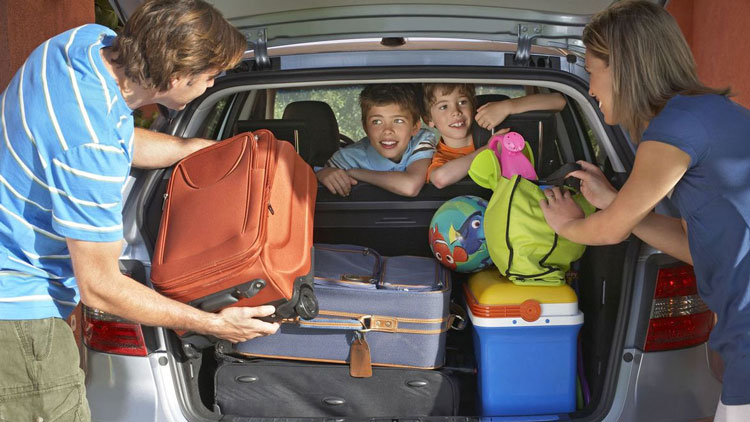 It's almost time for the year's biggest holiday when many of us load up the car for a getaway over Christmas. Here are some essential car safety checks to help you get ready.
1. Check dashboard warning lights: Get any warning lights checked by a professional.
2. Battery life: Watch out for slow cranking when you start the car. This may indicate the battery is on its last legs.
3. Engine's cooling system: Only when the engine is cold, check that the coolant level in the reservoir isn't below the minimum mark and that the colour is either clear green or orange. If it is low, or looks dirty, your engine is in danger of overheating.
4. Tyres and wheel alignment: Conduct a visual inspection for tread wear – especially uneven wear on one side of the tyre or in the middle. Also check the tyre pressures with the gauge at a service station.
5. Signs of worn brakes: Your brakes are in need of attention when you feel a shudder through the pedal and squealing (metal-on-metal) noises. Also check the braking system's hydraulic fluid reservoir.
6. Steering and suspension: If you're hauling the driving wheel in one direction to keep the car tracking in a straight line, or the steering wheel vibrates more than usual, your steering geometry may be in need of alignment. Or it could be incorrect inflation or incorrect balance for one or more tyres.
7. Transmission, clutch and CV joints: Listen for knocking noises that could indicate worn joints in the drive shafts to the wheels, or a badly worn differential. Note automatic transmissions that are reluctant to shift from neutral into gear.
8. Interior comfort: Having to set the temperature lower and lower is a sign that the air conditioning system may be running out of the refrigerant gas that chills the air when compressed.
Some more safety tips to ensure you arrive safely and on time this holiday.
• Double check that your insurance and registration are up to date.
• Get chips in the windscreen fixed rather than run the risk of it cracking further when left out in the sun.
• Keep your mobile phones charged, a first aid kit in the car and a map handy.
• Carry water and oil in your car at all times.
• Ensure you have the correct child restraints in your car, and keep pets restrained as well for everybody's safety.
• Remember double demerits over the Christmas period, so do not speed, it's not worth the accident or fine.
The NRMA estimates the busiest times to be the last day of school, two days before Christmas, the day after Boxing Day and after New Year.