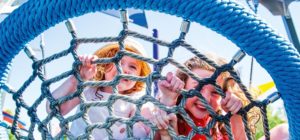 Parkes Shire Council is encouraging locals and visitors to 'be out there' these school holidays as part of its new spring campaign. The campaign reflects the 2018/19 Destination Guide theme which promotes the Parkes region as a place to 'be out there', explore, and see first-hand what makes the region an appealing tourist destination.
"There's plenty of affordable and memorable experiences for the whole family to enjoy these school holidays," said Parkes Shire Council's Brand and Marketing Manager, Katrina Dwyer.
"With the generous support of our local tourism operators, we have compiled a fantastic list of special offers to entice people to discover why it all adds up in Parkes to keep the kids entertained over the holiday period."
The list of special offers and activities can be accessed via the Visit Parkes website until 30th November. Be amazed by space + science with free astronomy talks at the Dish. Be active at the Parkes Skate Park with the Bluntside Skatepark Competition Series. Be entertained at one of the Parkes Shire Library's school holiday workshops. Be cool and enjoy free entry at the Parkes Shire public swimming pools. Be inspired by classic car displays at the Central West Car Show and Shine. Be fulfilled at the Parkes Upmarkets with a great range of local produce, food and gifts.
Once the school holidays come to an end, the message will be directed at a broader audience to showcase the region as the perfect place to visit over summer.