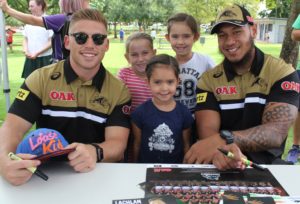 Penrith Panthers, Lachlan Stein (left) and Tony Satini (right) were at Cooke Park last Thursday to meet fans and hand out autographs. Hayley Arrow, Jordii Ahsee and Amelia Ahsee were keen to get a photo with them.
Billy Swindle asked Lachlan Stein of the Penrith Panthers to sign his shirt.
Two brothers Shamus (front) and Selwyn Podetti enjoyed meeting Lachlan Stein and Tony
Christian School 2017 Captains are James Simpson and Rachel Thorncroft.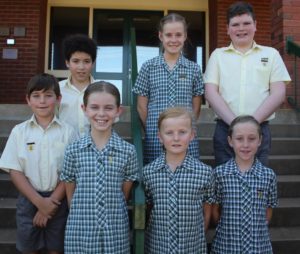 Holy Family SRC 2017 are back row (L-R) Matthew Skinner, Clayton Wing Yip, Matilda Grosvenor and Mitchell Finn. Front row Sophie McQuie, Joan Carolan and Sharlia White. Jagger Gillingham was absent.