Parkes High School students Amy Tanswell, Denver Leongson (left) and Sheridyn Bicket (right) were great in assisting with site co-ordination, registration set-up, allocation of sites and bags and running the barbeque at the Clean Up Australia Day event on Sunday. They are with Michelle Bicket (back left), organiser of the day, and Callum Bicket who helped too.
Bev Bokeyar has been volunteering on Clean Up Australia Day with her husband Bob for more than 20 years.

Students from the Parkes Public School primary choir performed for the Seniors Festival morning tea and sing-along on Monday.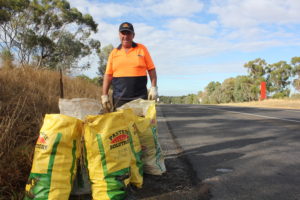 Cr Ken McGrath pitched in his help to clean up Parkes on Sunday.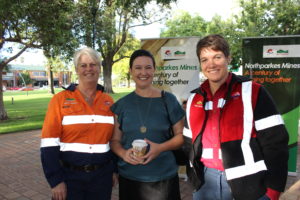 Bronte Warren, Melissa Matthews and Lynda Sny- man grabbed a complimentary cuppa before work for International Women's Day.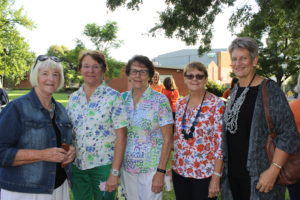 Quota ladies at the Northparkes International Women's Day event at Cooke Park on Wednesday were (L-R) Miriam Luyt, Jill Crisp, Valda Woods, Kay Craft and Raelene Rout.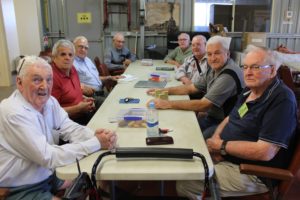 Members of the Parkes Men's Shed enjoyed morning tea and a chat on Wednesday. L-R are Doug Allen, Michael Pettit, Les Ahearne, Tom Forrester, Row-
ley Pengilly, Ron Fewings, Brian Drabsch and Dan McIntyre.