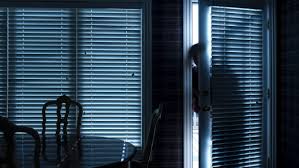 Police in the Lachlan Local Area Command are reminding residents to remain vigilant to avoid being the victim of opportunistic thieves this summer. Senior Constable Daniel Greef warned that most intruders hope to avoid confrontations. "So whenever you leave your home, lock all doors and windows, but maintain a 'lived in' appearance
by using timer devices to turn lights and radios on/off at different times." He also said it was important to secure belongings and not leave valuables, handbags, wallets, car keys and cash lying around the house.
Important Security Checklist:
• ensure everything is secured; consider engraving valuables with your details
• stop deliveries
• empty bins of large packaging boxes for electronic items
• turn the phone volume down
• have trusted friends or neighbours clear your mailbox
• have your neighbour or a friend park their car in your driveway
• arrange for someone to cut your lawn and keep your property tidy
• ask a relative or friend to check your home; leave your contact details
• let a trusted neighbour know your plans
• pay bills in advance including electricity, gas, water, and telephone so your supply continues while you're away
• avoid posting information online about being away as thieves will use this information to target properties
• be sure your home and contents insurance is adequate and up to date
If your home has been broken into:
Call your local police station immediately. Don't touch anything. Let police see your home exactly as the thief left it. Compile a list of what you think is missing – include brand names, model numbers, serial numbers, and any engraving details. For further information contact Senior Constable Daniel Greef on 6862 9999.