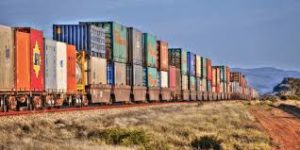 The future looks promising for Parkes as benefits of the Inland Rail Project are starting to flow to local businesses. With the Parkes to Narromine (P2N) section of the project due to commence in the near future, the joint venture INLink, engaged by Australian Rail Track Corporation (ARTC) have started to mobilise in Parkes.
A broad range of opportunities are already available in the Central West, while there have been local procurement opportunities for a range of service providers such as signage services, personal protective equipment and furniture and office appliances in Parkes.
"It has been a long-term vision of the Parkes community to see our town as a national logistics hub and the Inland Rail project is the major link in the chain that will start to see this vision realised," said Parkes Shire Council's General Manager Kent Boyd.
According to ARTC Project Director Colin Ford INLink had very positive responses from the community with more than 380 expression of interest (EOI) registrations from local companies, partnerships and sole traders. "INLink have been working with them throughout the process to understand the kind of variable skills and opportunities to price work that is available.
"An extensive list of services will be required which will include, but is not limited to, concrete supply services, transportation, fencing, earthmoving, drainage, electrical works, concrete works, security and water bore drilling," said Colin. "There will also be a positive flow-on effects for motels, retailers, cafes, restaurants and a range of service providers.
"We are looking forward to securing the right people and businesses who have the capacity, skills and experience to deliver the work on-time, on-budget and with minimal disruption to the community."