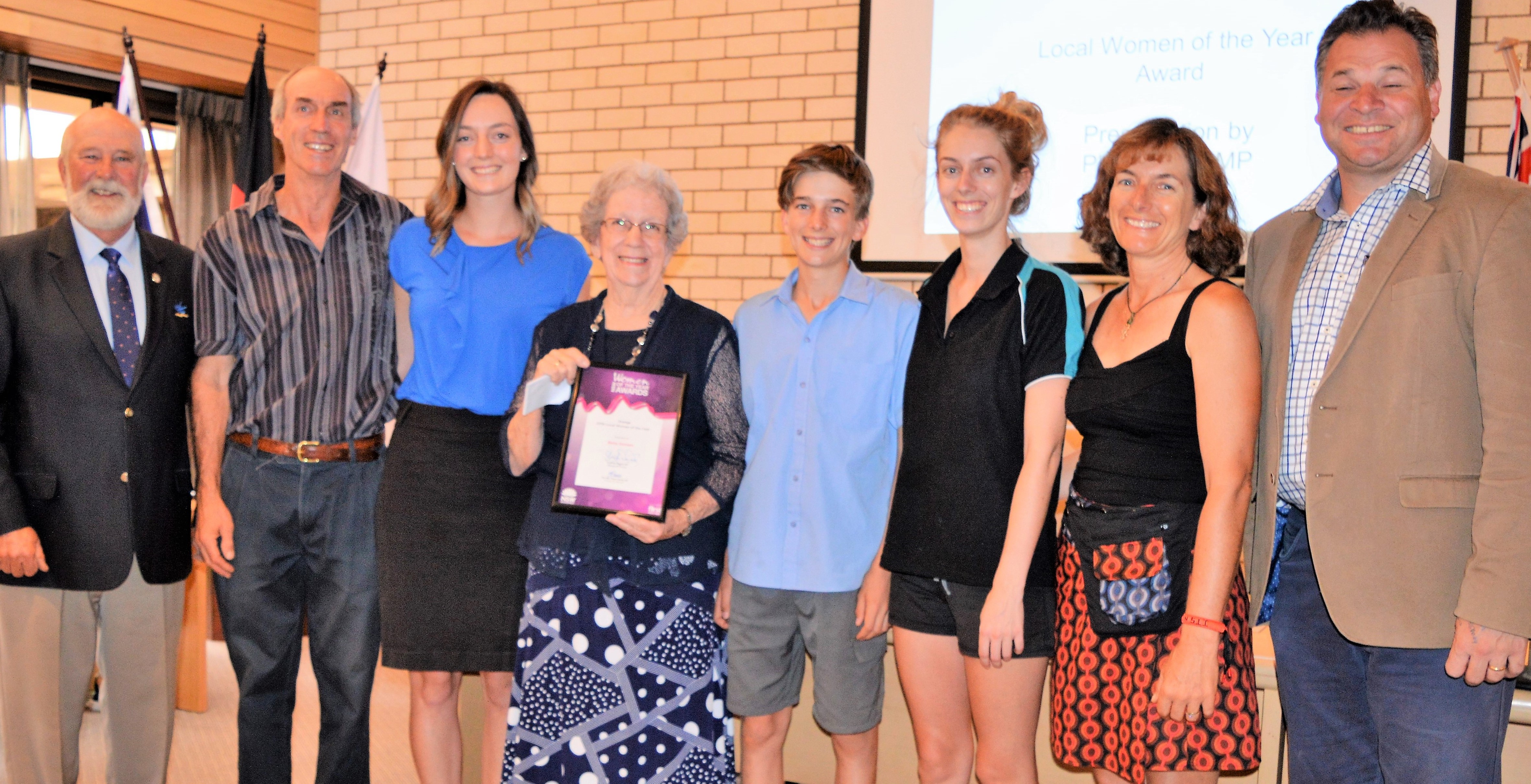 Parkes resident Betty Somers has been named the 2019 Orange Electorate Woman of the Year for her outstanding services to the community. She received the award in the presence of more than 30 family members and friends at the Parkes Shire Council last week as part of the NSW Women of the Year Awards.
"Betty Somers is a woman who has impressed myself and many others with her exceptional level of dedication to her community, volunteering in various roles virtually every day of the week for many years," said Member for Orange Phil Donato.
"She possesses that rare quality of an endless capacity to reach out to help people in her community; whether it be to
provide bereavement support through her training in pastoral care, or by delivering meals as part of the Meals on Wheels program for the past 33 years."
Betty also visits frail and elderly residents, and regularly performs pastoral care services at the Southern Cross aged care facility.
Parkes Mayor Ken Keith, who has known Betty since childhood, said he could not think of a more worthy recipient in Parkes. Betty, in her true humble demeanour, said she was left speechless with the recognition. "I am very overcome by the award."
She thanked everyone who has supported her on her journey of faith since early childhood. Betty's daughter-in-law Lindy Tanswell said it was a very fitting award for a person who feels like her own mum. "I am very honoured to be part of the family."
By Maggi Barnard