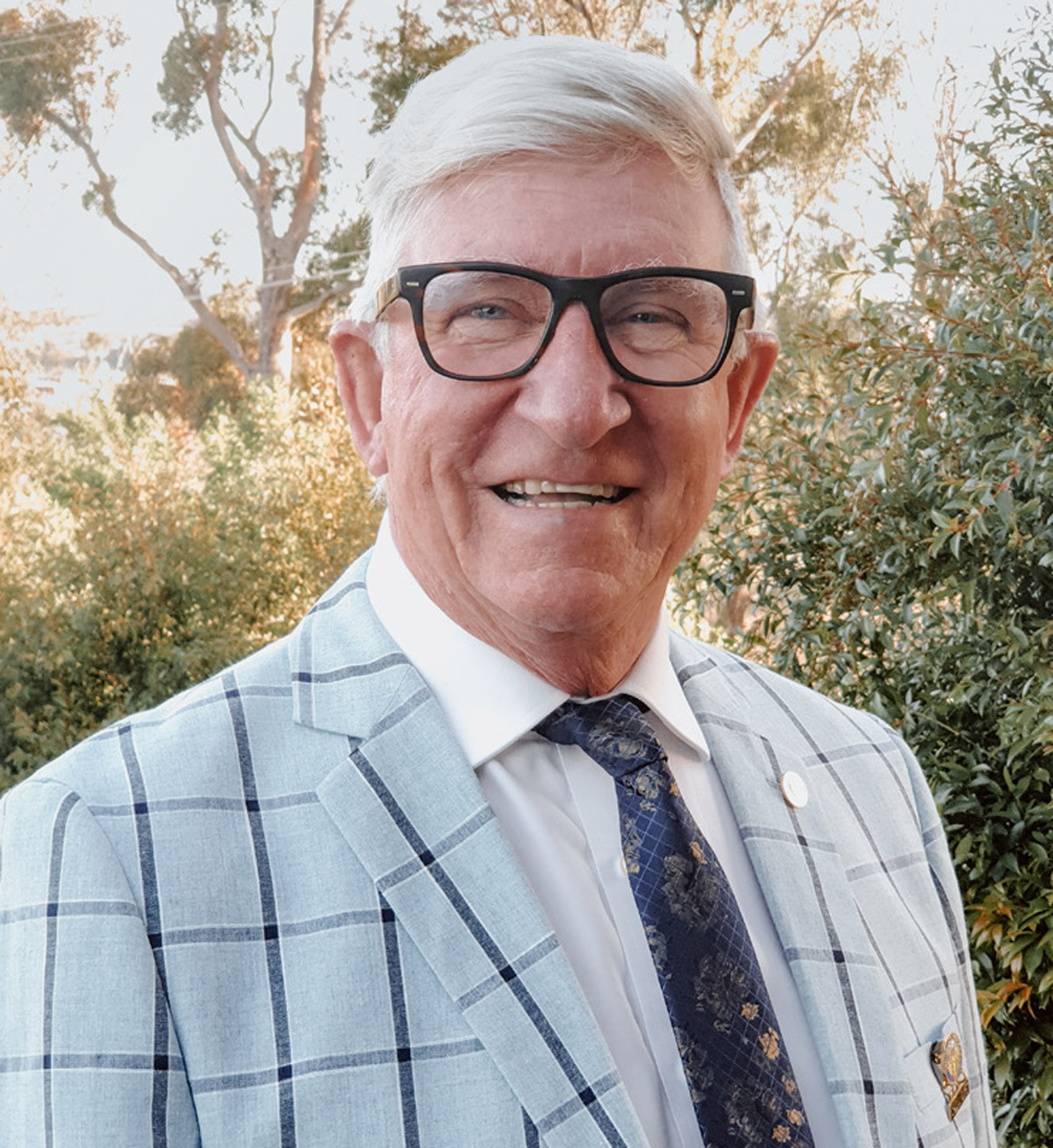 In 2016 I was motivated to nominate as a candidate for that year's Local Government election following my retirement as Senior Journalist at the Parkes Champion Post.
This was because I had always been impressed by the way councillors and staff collaborated for the progress of our shire.
Council is the most important 'Board of Directors' anyone will ever serve on. I have always put my heart and soul into my privileged position of Councillor. The community knows me as being approachable and always ready to listen and address rate-payers' concerns. That is my motivation in seeking a second term on Council.
At my first Council meeting following my election in 2016 my suggestion of keeping the swimming pool open from 6am to 7pm was passed unanimously. Active representation on Council and non-council committees followed.
These include: Road Naming; Little Theatre; Economic Development; Airport; Heritage; Pool Management; Cooke Park Pavilion Inaugural Performance; Cultural, Education and Library; Sporting Facilities Development; Christmas Committee; Parkes/Forbes Community Housing; Arts Festival; Northparkes Mines CCC; and Life Education.
For me integrity is the most important aspect of Local Government. It's certainly something I always aim for, not only as a Councillor but in life generally.
Although any achievement involves a team effort in Council, I'm particularly proud of bringing the following items to Council and seeing them come to fruition: the bollard lighting of entrances to Memorial Hill; the dog park at Kelly Reserve; free admission to all Shire pools during the drought, an initiative that remains in place in Peak Hill, Trundle and Tullamore; painting the edges of all 170 plus road 'islands' in white; and lights for the Post Office car park.
I am proud to be part of a proactive Council team that is responsive to the needs of the whole shire. This is an exciting period in the history of our shire.
I have actively and tirelessly contributed to the many and varied programmes and would be privileged to remain as your elected representative.
On Saturday, 4th December, I ask you to Vote 1 Bill Jayet for 'A Progressive Parkes Shire'.