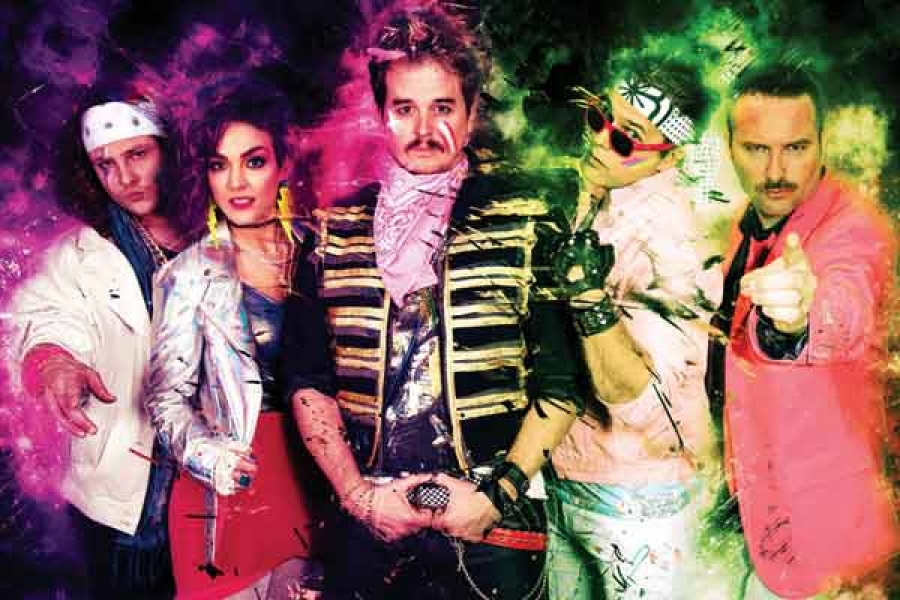 They say every generation 'throws a hero up the pop charts', but Sydney-based outfit The Never Ending 80s pay tribute to a whole decade doing it bigger, bolder and better than anyone else.
Their epic three-hour show will take you back to the best of it all packed full of the biggest hits by the biggest artists of that era. As the band expertly carve their way through the music of Prince, Madonna, Cyndi Lauper, INXS, Bon Jovi, Michael Jackson, Whitney Houston, Queen and many other giants, the vibe created means there is nothing else you can do except sing along and dance!
With over 60,000 followers on Facebook they are simply bigger in profile than many major touring shows, but as singer JC Hollywood says "we just play what the punters want".
The Never Ending 80s are performing at the Parkes Leagues Club on Saturday, 23rd Nov.
People are invited to 80s fancy dress with prizes for the best dressed on the night.