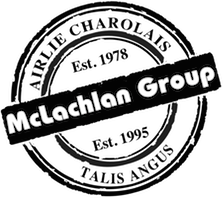 The McLachlan Group will be holding its annual bull sale on North Logan Road in Cowra on 10th August at 1pm.
The sale will be the business' fifth annual sale, and McLachlan Group's Warren Miller expects it to be popular. The sale will have 35 Angus, 20 Charolais and two Polhereford bulls. Angus bulls are the most popular for beef, and Warren said these should sell fast.
All the bulls are grass fed, meaning they live longer, and produce better quality beef. "Our bulls are of the highest quality, which means our buyers get the best grass fed beef they can," said Warren The past four annual sales have been hugely popular with bulls selling for about $4,000 each.
Grass has grown very lush after good rains  and has lead to very good cattle sales across the region.