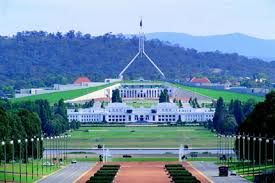 Applications are open for the 2017 National Indigenous Youth Parliament (NIYP). The NIYP is a week-long leadership program for Indigenous Australians aged 16 to 25, to be held in Canberra from 23rd to 29th May. The Australian Electoral Commission will bring 50 young Indigenous Australians to Canberra – six from each state and territory and two from the Torres Strait Islands.
The centrepiece of the NIYP is a two-day simulated parliament in the House of Representatives chamber at Old Parliament House. Participants will debate bills and issues important to themselves and their communities. No specific skills or experience are required to participate in the NIYP, apart from a desire to have a say in what's going on in your community.
Applications are open until Friday, 3rd March. Participants will be chosen based on their ideas, community activity and leadership potential. To apply visit www.aec.gov.au/indigenous.