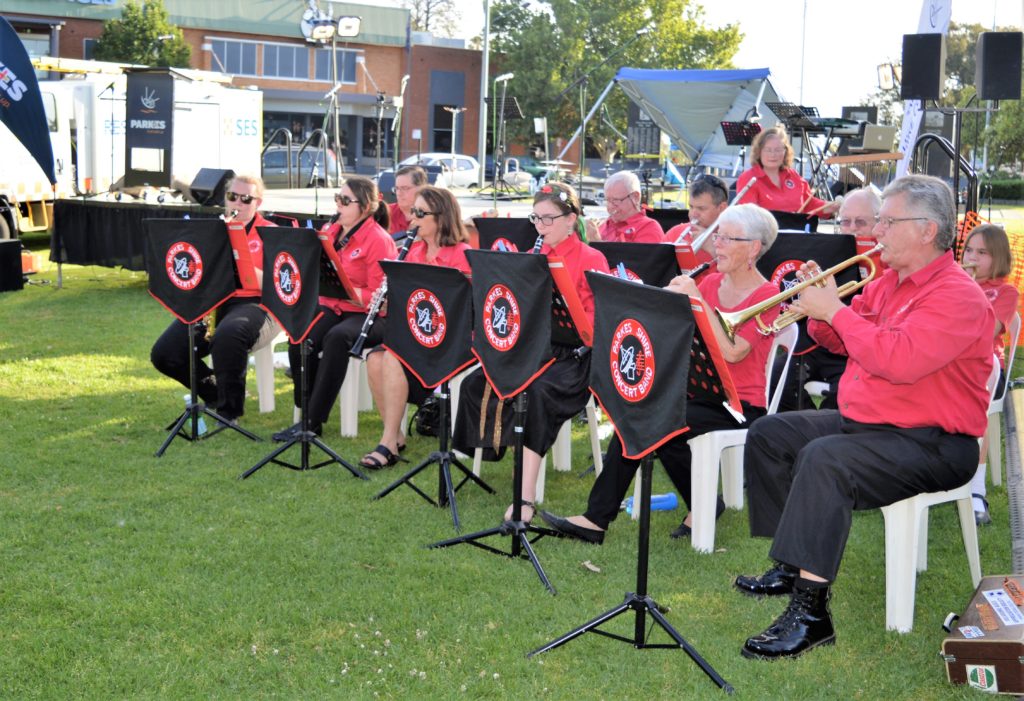 The makeover for Carols in the Park proved to be a huge success on Sunday with well over 1,500 people attending this annual community event. Despite the temperature soaring in the high 30s, the preshow attracted a good crowd of supporters for the four talented local acts taking to the stage.

The Doug Richards Trio jazz band featuring Amy Butler and Duncan Clements impressed the crowd. The Lachlan Regional Orchestra was led
by 18-year-old Matthias Kelly on his debut as conductor, while Belinda Boland supported by her husband Travis and friend Glen Westcott performed some beautiful Christmas carols.

Completing the afternoon set were Rachael Whitchurch and her husband Ben with their signature chilled-out Americana style performing their favourite Christmas songs.

As the park started filling up, the Parkes Shire Concert Band set the tone for the second part of the program. The Carols Band harmonised beautifully to get the huge crowd singing along for the community carols, while the primary schools choirs were a favourite for many. Local a capella group Tapestry once again highlighted the depth of singing talent in our community.

Organiser Emma Brown said she was overwhelmed with gratitude for the community's support and how much people embraced the new format. "I would specially like to thank Shannon and Elle McCutcheon, Carolyn Butler and the Carols band for their time, work and dedication in the months leading up to Carols in the Park."

Comments were all positive and encouraging of the idea to feature local talent at the preshow.

Another addition this year was a free souvenir program and kids book handed out to everyone attending. The 2018 Carols in the Park souvenir program contained not only the full colour program and song words, but also information about upcoming events and Christmas services in Parkes. The Bible Society created a children's book illustrating the Christmas story.

By Maggi Barnard