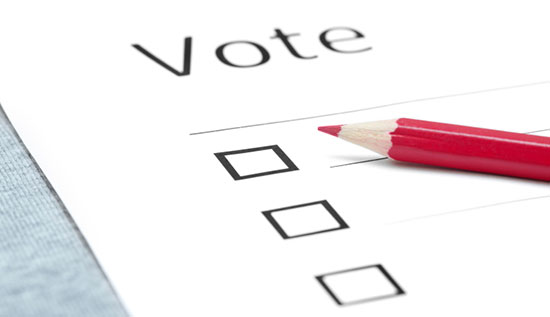 The Local Government election takes place tomorrow, Saturday, 4th December, from 8am to 9pm at various polling stations in the Parkes Shire as listed below.
Voters in the Parkes Shire will be able to choose from a total of 19 candidates as featured on page 6. There are 13 candidates who stand as individuals and one group consisting of six candidates.
The 13 candidates were drawn out by the returning officer from a ballot box and their names will appear on the ballot paper in the order they were drawn: 1 Neil Westcott; 2 Ken Keith; 3 Cathy Francis; 4 Marg Applebee; 5 Johanne Burke; 6 Bill Jayet; 7 Jacob Cass; 8 John Coulston; 9 George Pratt; 10 Sean White; 11 John Southon; 12 Kenny McGrath; 13 Louise O'Leary.
The group members are Glenn Wilson, Erik Snyman, Matthew Scherer, Daniel Weber, Peter Weber and Ray Hodge.
The ballot paper will be setup with the names of the six group members on the left
and the names of the other 13 candidates on the right.
Voters should just vote for the people they want, in the order of their preference, and vote for up to ten candidates. You have to vote for at least five candidates.
The voting locations are as follows:
Parkes: Parkes East Public School: Renshaw McGirr Way; Parkes Assemblies of God Hall: 7 Rees Avenue; Middleton Public School: Medlyn Street; and Coventry Room, Parkes Shire Library: 23 Bogan Street
Bogan Gate: Bogan Gate Public School: 5 Bogan Street
Alectown: Alectown Soldiers Memorial Hall: Newell Highway
Peak Hill: Peak Hill Central School: Derribong Street
Trundle: Trundle Central School: Croft Street
Tullamore: Tullamore Central School: Hinkler Street