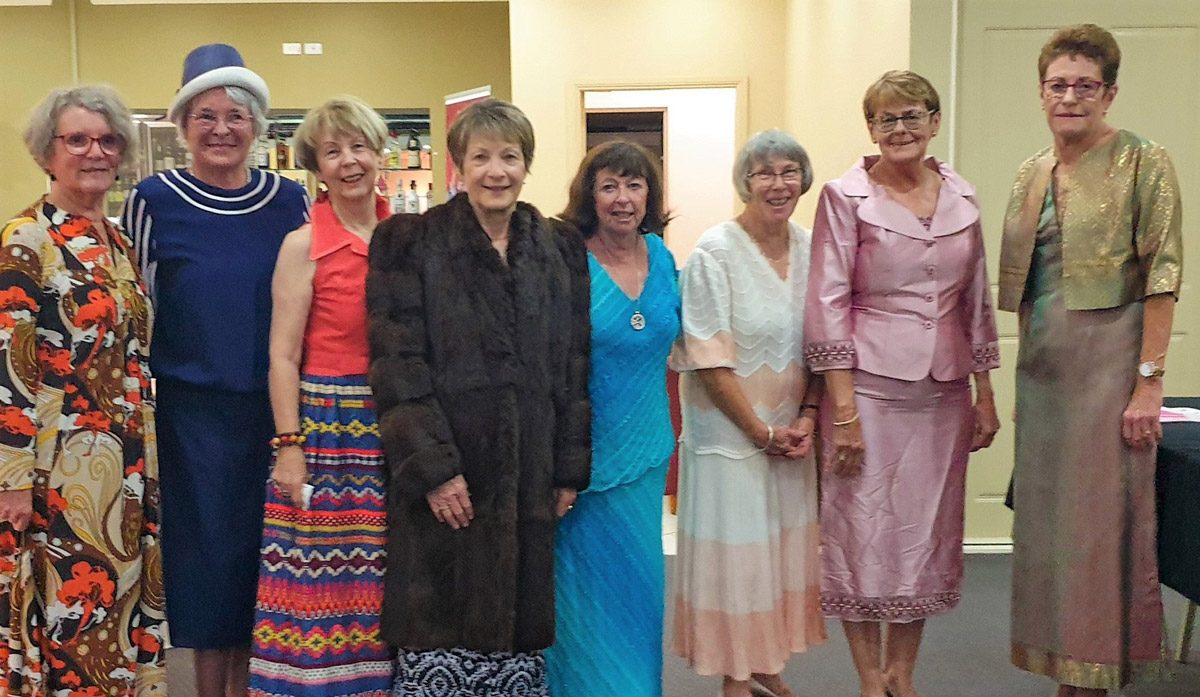 The disappointment of cancelling the QUE Club's major International Women's Day (IWD) event was turned into an opportunity to celebrate Australian fashion designers at the March meeting.
Although IWD is a call to action to empower women, it is also a global celebration of women's achievements on all levels, social, economic, cultural and political. Members enjoyed a presentation by Wendy Neville honouring the many Australian women of fashion including Carla Zampatti, Jenny Kee, Leona Edmiston, Lisa Ho, Anthea Crawford, Collette Dinnigan and more. Their histories were discussed, while several of members were brave enough to model clothes from previous decades.
While IWD was officially celebrated on Tuesday, Parkes women were treated to a program of pampering on Sunday at the Cooke Park Pavilion.
The day started with a very well attended movement and awareness session by Jen Harris followed by free coffee, live music and pop-up stalls.
This year's theme for IWD was #BreakTheBias, with the focus on empowering women to forge their own path.
Some of the issues tackled by the NSW Women's Week under the theme were increasing women's financial independence, more opportunities for regional and rural women and promoting careers for women in Science, Technology, Engineering and Mathematics (STEM).
By Maggi Barnard