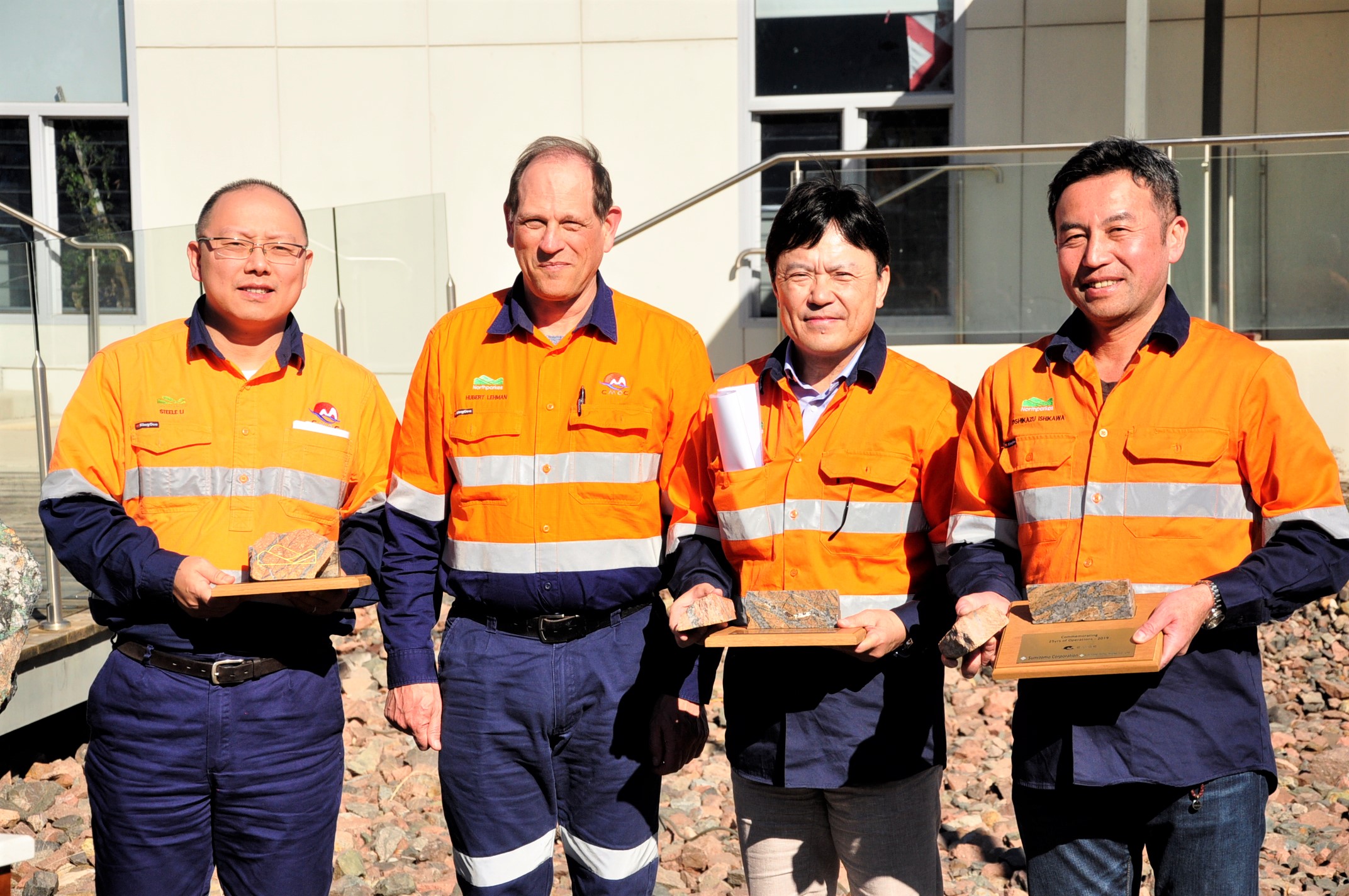 CMOC-Northparkes Mines officially celebrated 25 years of operation on Thursday, 15th August.
Onsite celebrations were held with employees, Northparkes' owner and operator, China Molybdenum Co, Ltd (CMOC), and joint venture partners, Sumitomo Mining Metal Oceania and Sumitomo CorporationMineral Resources – who have been part  of the Northparkes Joint Venture since its inception.
CMOC Executive Chairman Steele Li said: "When CMOC had the opportunity to purchase Northparkes in 2013, they recognised the potential in not only the business and its future, but the people. We are excited to watch Northparkes continue to grow and develop, as it plays a pivotal role in our strong and long-term presence in Australia and as an internationally renowned mining company. The quality and excellence of the people at Northparkes, ultimately contribute to the success and reputation of our operation."
Northparkes also celebrated eight employees who reached 25 years of service: Ian Cowle, Rob Cunningham, Dave Little, Tony Melhuish, Ian Rowe, Brad Mill, Alan Macdonald and Geoff Tilley. "This is an incredible milestone that needs to be recognised – we are extremely grateful to have these people as part of our team," said Managing Director Hubert Lehman.
"We know the exploration potential of Northparkes and we believe we will discover more copper and gold deposits to take us even further into the future," said Hubert. "We will continue to focus on our commitment towards our local communities as we strive towards achieving our vision of a century of mining together."
As part of its celebrations, the mine has a shopfront at 203 Clarinda Street until 24th August where the public can view its history and buy some merchandise.