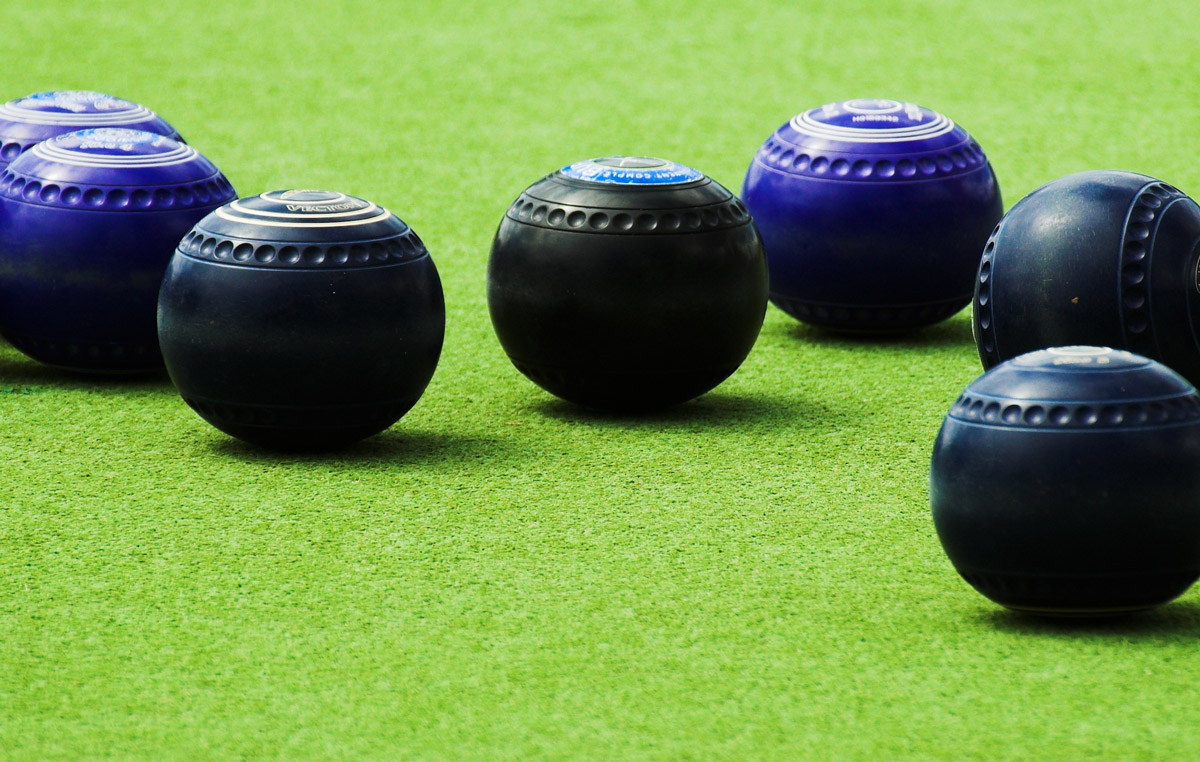 A parade of bright Christmas T-shirts, dangling Santa earrings and flashing necklaces guided us out onto the green on Tuesday.
The Minor Singles semi-finals were played with the final to be played on or before 14th December between Maureen Miller/Heather Harvey and Lorraine Baker/Chris Curteis. Commiserations to Chris Cox/Kay Craft and Maria Willcockson/Carol Reed. Great sportsmanship everyone and thumbs up to umpire Gwenda.
In social games, Cherie Frame/Brenda Davies/Betsy Johnstone enjoyed a close match versus Vi West/Elaine Miller/Hilda McPherson on Rink 6. All was going well, nice and even, until Team McPherson lost their mojo and gifted the last few ends to Team Johnstone.
Too much Christmas cheer and your game suffers! That was the case for Valmai Westcott/Merilyn Rodgers/Rose Mitchell when they came up against Frances Charlton/Isabel Svensden/Maureen Baillie/Lea Orr. Team Orr wrapped up the match unchallenged.
Our Joanie will try anything! Her flashing earrings blinded the opposition, resulting in a sound win to Jan McPhee/Gwenda Carty/Rhona Went/Joan Simpson over Julie Green/Beth Thomas/Lynn Ryan on Rink 3. The latter team crept into double figures by scoring a 4, giving them all hope for next time!
By Lea Orr