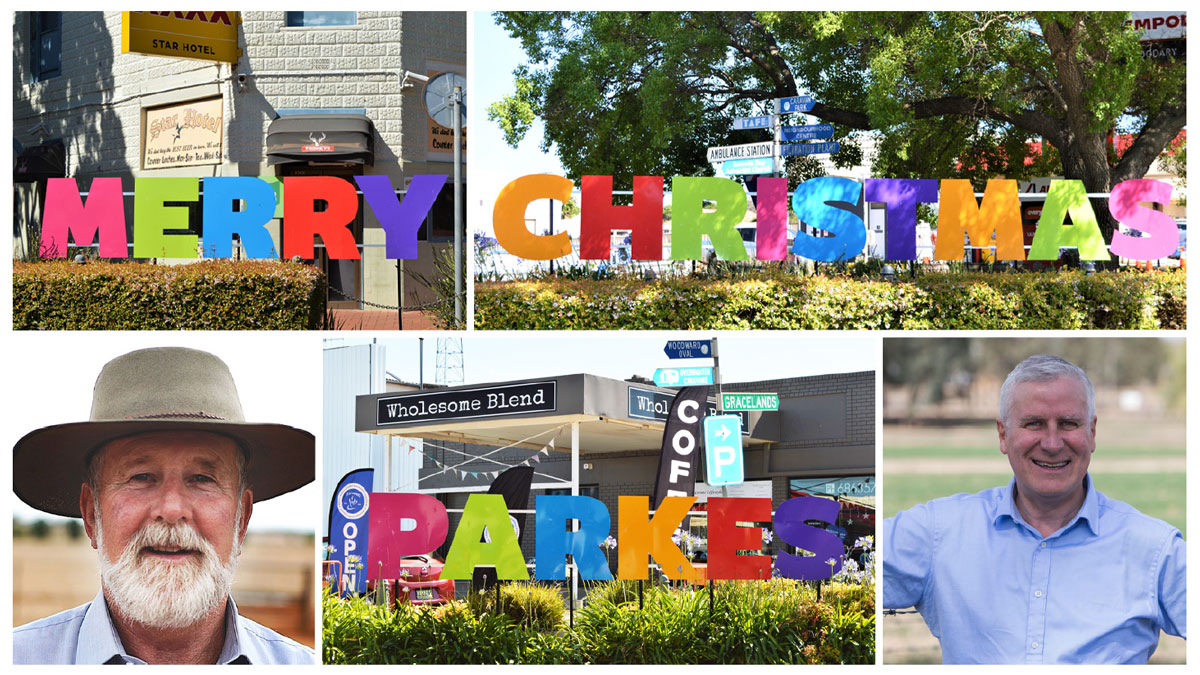 Cr Ken Keith OAM
Parkes Shire Acting Mayor
As the year draws to a close and we approach 2022 I would like to thank our local community for their support and resilience throughout a challenging year. I would like to congratulate and thank our local business community for their innovation and determination. It was fabulous to see so many businesses adapt to the ever-changing rules and regulations and continue to support our local community.
In addition to Council's general operations, significant achievements over the past year include the upgrade to Lower Clarinda Street and delivery of the Cooke Park Pavilion; the expansion of the Parkes Library and Cultural Centre; road construction and renewal upgrades just to name a few.
Despite the impact of the global COVID-19 pandemic, the Parkes Shire economy has been afforded some reprieve thanks to significant government and private sector investment. It has also been encouraging to see local businesses investing in the growth of their operations and upgrading premises.
2021 has seen many challenges, particularly to our local small business community, however I look forward to a thriving 2022, especially welcoming visitors back to our region to enjoy the Parkes Elvis Festival, Overture at the Pavilion, Trundle ABBA Festival and many other exciting events.
On behalf of Parkes Shire Council, Merry Christmas and wishing everyone a safe and happy Christmas break and a prosperous 2022.
Michael McCormack MP
Federal Member for Riverina
This year has certainly thrown some challenges our way. COVID has continued to have an impact on our way of life, as have floods, a mouse plague and even an earthquake!
You are probably looking forward to a period of peace and quiet. You may be anxiously looking for last-minute gift ideas.
I want to suggest, whilst gifts are a practical and generous way to celebrate this festive time of year, as well as a unique opportunity to support local businesses by purchasing Australian made products and produce, the most thoughtful gifts we can give are free: friendship, kindness, hope and love.
My hope this Christmas is that everyone across the Riverina and Central West gets to experience the happiness of reconnecting with family and friends. As borders open and COVID restrictions ease, the ability to travel and enjoy life as we have previously, are things for which we are truly grateful.
Whilst celebrating this special time of year, we pay tribute to and thank those who give their time to serve and support others: our health care workers, emergency service and defence force personnel, aged care and disability workers, the farmers who will be harvesting to ensure we have food on our tables and those who spend time with the homeless and less fortunate.
May we all rediscover the joy of simple things in life and endeavour to share this with those around us. Catherine, my family, staff and I extend our best wishes to all for a happy Christmas and a successful 2022.