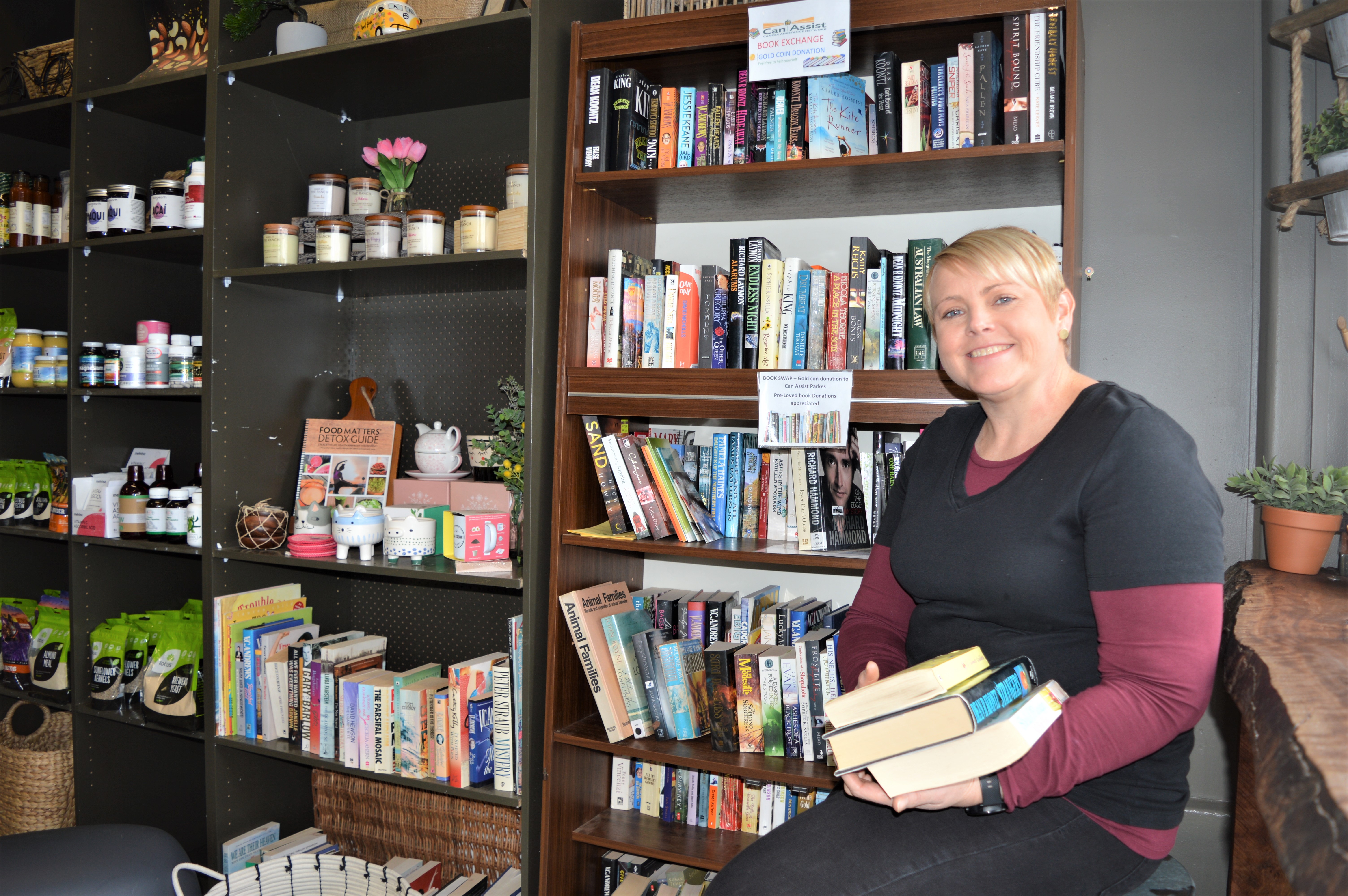 Patrons of Wholesome Blend in Parkes have found nourishment of a different kind since the introduction of a book exchange at the coffee shop about 12 months ago.
Owner Cathy Littlewood said she initially bought a small book shelf and within two days it was overflowing. "We asked for book donations on our Facebook page, and the reaction was overwhelming."
The idea is that people can either swap books or take a book for a gold coin donation for the local branch of Can Assist. "We have a tin on our counter, and have had to get a bigger one too for all the donations."
The bigger shelf, donated by Can Assist, has a good variety of books including all genres of fiction, as well as non-fiction and children's books. "People enjoy picking a book and sitting down to read it, or they choose a book while waiting for their coffee and often walk out with one under their arm," said Cathy.
"We have clients who come in regularly to swap books, while it is also very popular among travellers. It is great to offer this service as times are hard and books are expensive, and it is all going for a wonderful  cause."
Next time you are cleaning out your book shelves, remember the Wholesome Blend – it's also a great spot to have a coffee alone as books are great company!