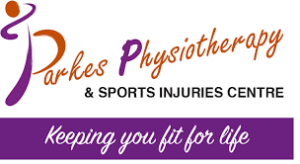 If you have ever been hit hard in the thigh with someone's knee or shoulder, you most likely know how painful and debilitating a corked thigh can be. A cork, or a muscle contusion as was formerly known, is a common occurrence in contact sports, as well as sports like cricket and hockey when a player is hit by the ball.
Contusions result from blunt trauma to a muscle such as when two players collide and one is hit in the thigh by the knee of the other. The underlying muscle and connective tissue are crushed without breaking the skin. This causes bleeding within or between muscles resulting in a haematoma. A cork may result in immediate pain, weakness, muscle spasm and stiffness.
Most contusions are minor and heal quickly, however if you lose joint range or power in the leg, have trouble with explosive bursts or kicking, it is time to come off the ground and not return to play. It is important that treatment of a muscle contusion starts immediately, with the first 48 hours post injury the most important.
Immediate treatment for a corked muscle should include ceasing activity, icepacks applied every two hours for 15 minutes, bandage the corked muscle with an elasticized bandage, elevate the injured limb above heart height whenever possible and avoid exercise, heat, alcohol and massage in the first 48 hours.
Range of motion is a good indicator as to the severity of the injury. Difficulty flexing the knee past 90 degrees may suggest a more severe injury that requires a physiotherapy assessment.
For the fitness of you,
Linda Reilly