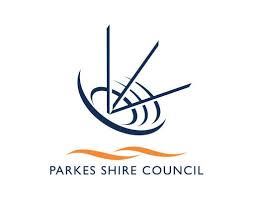 Parkes Shire Council extends its congratulations to the newly elected councillors following the 2016 Local Government Elections. These elections saw a quality field of candidates and Council would like to commend all 20 of the nominees for their campaigning efforts. The Mayor and Deputy Mayor positions will be decided at the first Meeting of Council on 20th September. The 2017 Parkes Elvis Festival is shaping up to be the biggest yet, with 120 events at 20 venues announced at the official launch this week. The Festival celebrates its 25th anniversary with a Viva Las Vegas theme, inspired by Elvis' 1964 film of the same name. Tickets are now on sale at www.parkeselvisfestival.com.au.
Parkes is gearing up for a big weekend of sport. The town will welcome home local Olympian Hockeyroo, Mariah Williams at the Parkes Hockey Complex. Locals are invited to come and meet Mariah, take some photos and grab an autograph tomorrow at 12 noon. The 2016 SCT Parkes Open Golf Tournament will host its strongest field of golfers in the event's 42 year history, with one third of the 156 players teeing off handicaps of 8 or less this weekend at the Parkes Golf Club.
Parkes Boars Junior Rugby Union Club will host the inaugural Parkes Rugby Seven's Tournament this weekend, with 25 teams from across the state competing at Northparkes and Pioneer Ovals. Parkes residents are encouraged to dive
into Learn to Swim programs this summer.