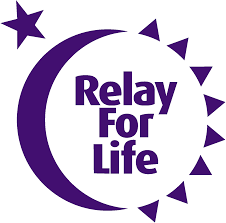 Almost 300 participants from 27 teams have entered so far for the Parkes & Districts Relay For Life with less than two weeks to go. The 2016 Relay will be held at Northparkes Oval on Saturday 22nd and Sunday 23rd October. "More than 39 teams and 508 participants registered in 2014 and we hope to increase the number of teams for this year's Relay to make it even bigger and better, however, we still have a long way to go to get there," said Ricky Puata, Community Engagement Manager for Cancer Council NSW, Western Region.
Relay For Life is an overnight, team fundraising event that brings local communities together in the fight against cancer and to honour cancer survivors and their carers. Relay For Life is like a festival, with games and activities, delicious food, and entertainment throughout the night. It is only held in Parkes every two years so now is the time
to get involved or you will have to wait until 2018!
The final team information night will be on Thursday, 20th October at 6.00pm at the Parkes Services Club.
"The information night is a great way to learn more about Relay, register yourself or your team, and promote your fundraising activities! It is also a great opportunity to meet other relayers and hear about all the exciting things that are planned for the Relay," said Ricky.
To register in the Relay For Life go to www.relayforlife.org.au and search for 'Parkes 2016'. Registration costs $20 and includes a Relay For Life t-shirt and free breakfast at the event on Sunday.