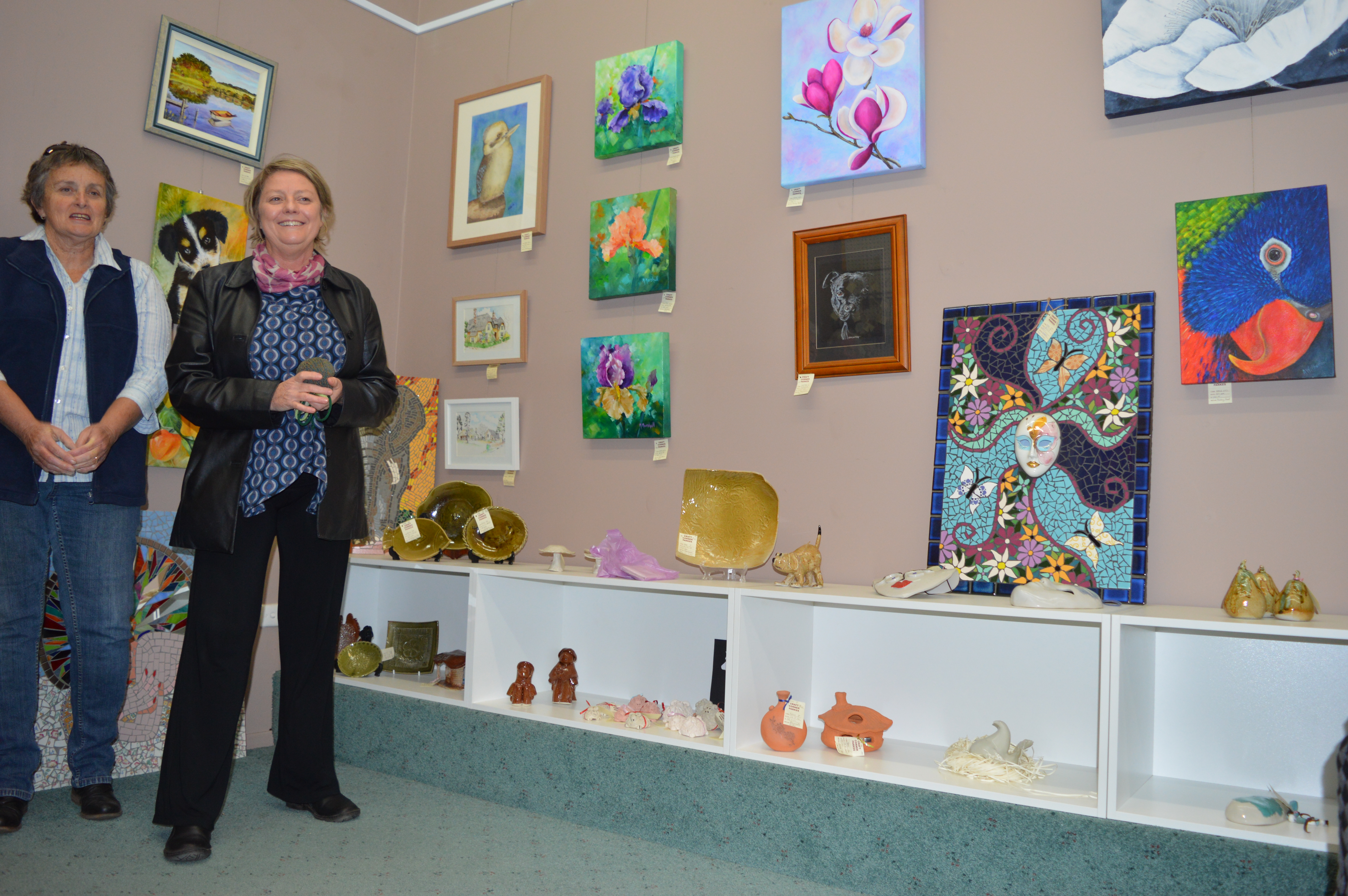 The Craft Corner celebrated its 45th anniversary with a special event last week opening its very own art gallery.
"It is a beautiful space for paintings in the main street," said Parkes Shire Council's Manager Cultural, Education and Library Services, Kerryn Jones. "Congratulations on recognising the need for this space."
Craft Corner President Margaret Tanner said over the past 45 years Craft Corner had not only become a hub for talented local artists and crafts people, but it had also become a tourist destination and a gathering place for happy people.
Kerryn said reaching 45 years was an extraordinary achievement for the community.
"The Craft Corner is a cultural institution in this town. She took out Octopussy, a hand made soft toy she had bought at the shop in its early days, saying it had lasted so long because it was hand made with love and care.
Members knit, crochet and make a wide variety of items from toys, beanies, rugs and scarves to doing patchwork, pottery items and spectacular mosaics.
The decision to establish a craft shop was made at a public meeting in April 1974, and on 14th June the same year Mayor Jack Scoble officially opened the first shop on the corner of Bogan and Dalton Street.
By Maggi Barnard