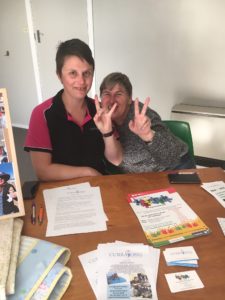 Last week was National Carers Week in recognition of a special group of people who are often taken for granted.
Whether they look after our mothers and fathers, grandparents or our children – they play a very important role in any family who rely on their time, support and generous nature. At Currajong Disability Services (CDS) in Parkes they are seen as angels.
"Without carers organisations like us would struggle," said CEO of CDS Jeff Evans. "Carers are vital and on behalf of CDS I would like to say thank you," said Jeff. The Currajong Carers Support Group (CCSG) and Currajong Autism and Special Needs Group (CASNG) are very active and supportive in the community. "The work Kitty Dwyer and Lethe Rawson have done for CCSG and Angela Wilson for the CASNG has been incredible," said Jeff.