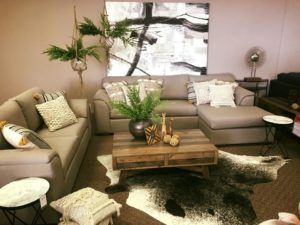 Never underestimate the decorating powers that cushions hold. If I only had one item to turn a house into a home it would be the humble cushion that can instantly add warmth and personality to a room.
Cushions are an abundant species in my home, and at the end of the day when I've picked all the cushions from the floor, everything is good and I can sleep in peace. Cushions are an easy way to link your home's colour palette together. It is a relatively inexpensive way to inject colour, texture and style to a neutral room. It is easy  to update your look with a few new cushions in a different style.
Cushions have reached a whole new level of styling too with an enormous range of fabrics, shapes and sizes available.
There are three simple rules to ensure maximum cushion envy from your friends.
1. Combine cushions in a variety of textural fabrics, weaves and patterns that all work together to give a stylish but cohesive look to the setting.
2. Group cushions of different heights and shapes together. On a three-seater lounge for example, I would have three
cushions grouped at one end and two at the other.
3. Never put an even number of cushions on a lounge and don't place cushions on recliners or small single armchairs.
By Karen Creith