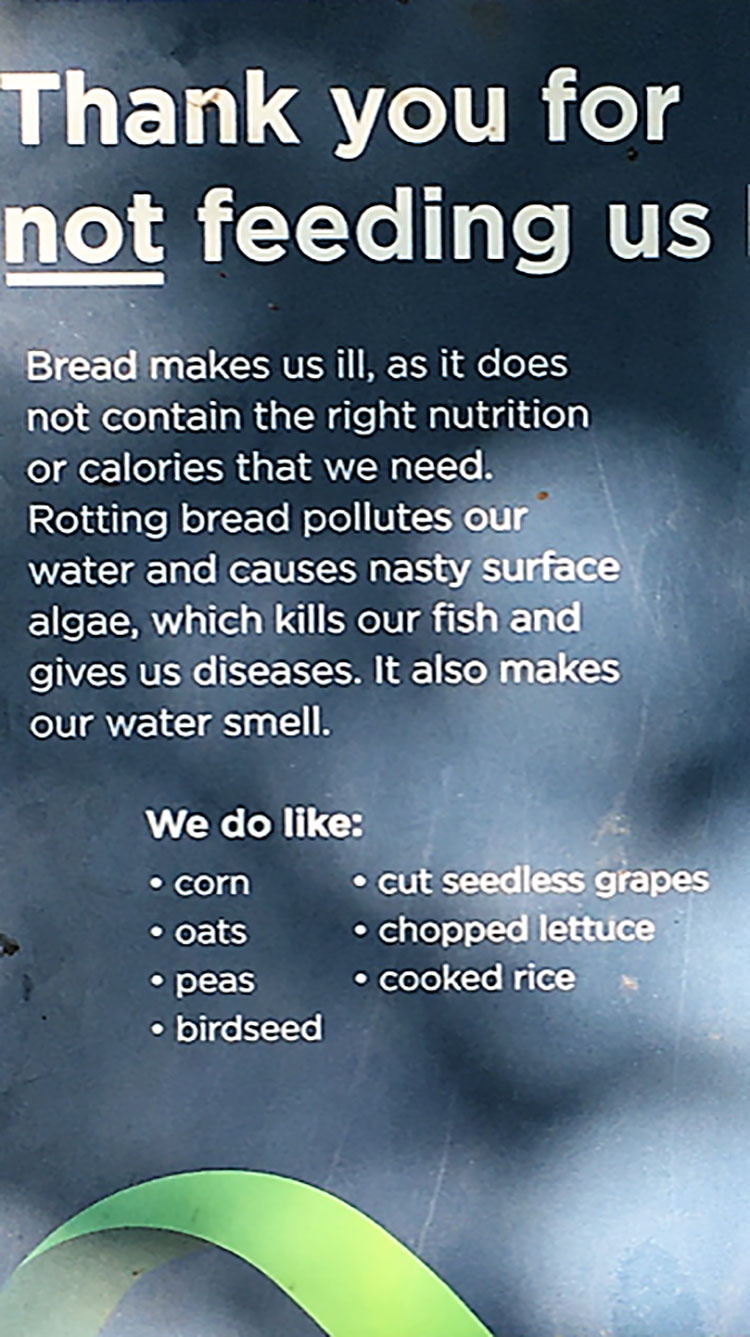 Feeding the ducks is a great activity to do with the little ones… but it is not good to feed only bread to ducks as it has no nutritional value for them. Just like humans, birds need a varied diet to stay healthy. Too much bread can leave them feeling full without giving them all of the important vitamins, minerals and nutrients they need.
This does not mean you have to stop feeding them all together. You can still feed the ducks at Bushman's Dam and other water ways, but take some sweetcorn, oats, defrosted frozen peas, cut up grapes, cooked rice, chopped lettuce or bird seed with you. They will love that, and you will know you've helped them with a more balanced diet! If you must feed ducks with bread, the best would be to use something other than leftovers from a cheap white loaf.
Thank you to Kim Shambrook for sending us this photo she took of a sign in Orange to alert the public about feeding bread to ducks.