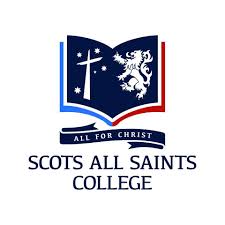 Scots All Saints College is a premier, independent college with Christian values, offering quality co-education to more than 750 day and boarding students from prekindergarten to year 12. Set on expansive grounds of more than 200 acres, the college is centrally located within NSW across three campuses in Bathurst and Lithgow.
As a new college established in 2019, it has all the modern facilities within an innovative college of the future, combined with a proud history of over 218 combined years. The Scots School (1946-2018) and All Saints' College (1874-2018) have enjoyed a longstanding reputation as leading schools of excellence. Building on a strong foundation, Scots All Saints College offers an inspired learning environment with positive pastoral care and student wellbeing programs within a friendly, approachable and supportive school community.
A junior school (pre-kindergarten to year 4) and middle school (years 5-8) is available on All Saints Campus, pre-kindergarten and senior school (years 9-12) on Scots Campus and pre-kindergarten to year 6 on Lithgow Campus. Boarding is available from year 5 onwards in four newly renovated boarding houses located on Scots Campus.
Contact the college on 6331 3911 or visit www.scotsallsaints.nsw.edu.au/TryUs