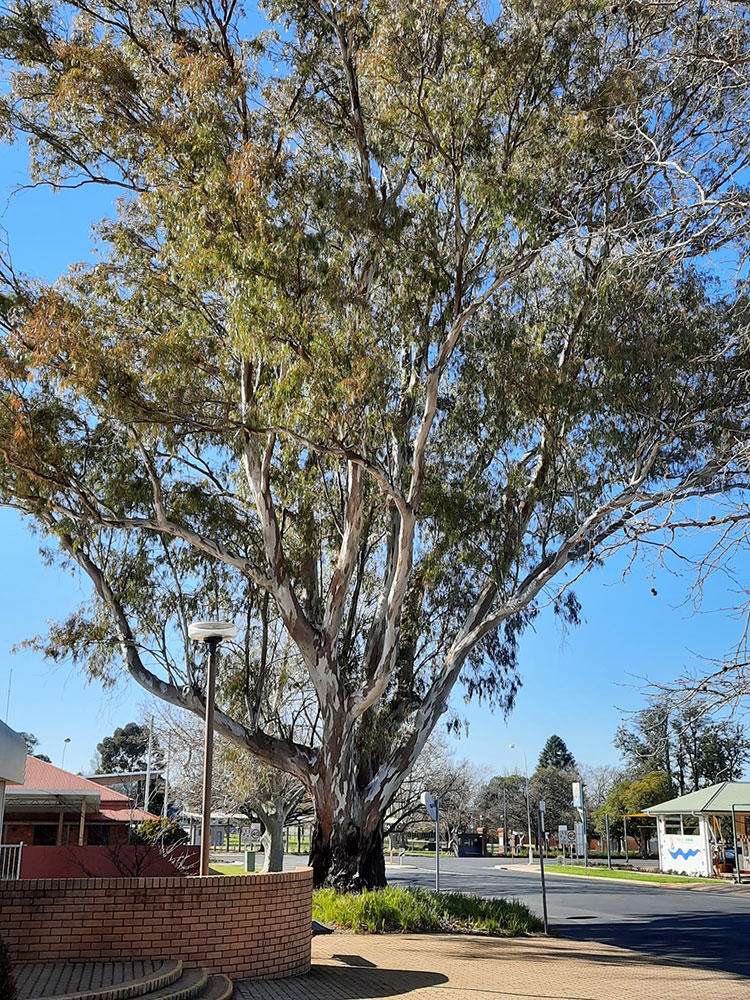 There was an interesting discussion on the 'Parkes In Photos of Years Gone Past' Facebook page this week when Margaret Marshall posted a photo of the massive old River Red Gum Tree (Eucalyptus camaldulensis) outside the Parkes Shire Council building saying she reckoned it was one of the oldest trees in Parkes.
"There was a water course with a little bridge beside it in the 1950's, a great place to play, especially when Bogan Street was flooding. It is a wonderful big tree that I remember from my childhood," she said.
Someone suggested the tree should be lit up at night to bring out its true beauty. Many others shared memories of their favourite trees around town.