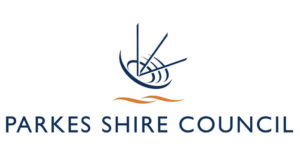 The Parkes Shire community is once again lending a helping hand to Timor Leste with donations packed in shipping containers last week. Parkes Shire Council donated over 200 hours of in-kind labour towards the Timor Leste shipment project as part of the Parkes-Weberek Village Friendship Agreement.
Council staff assisted members of Para Marcia, a not-for-profit charity, to pack donated furniture, fittings and building materials from the relocated Southern Cross Care unit into three shipping containers.
The containers are set to be delivered later this year to nine different destinations across Timor Leste, including Weberek Village. Parkes Shire Mayor, Cr Ken Keith said: "The Friendship Agreement continues to transform the lives of many East Timorese people.
"With the help of a number of wonderful individuals and local business operators, we have been able to deliver vital services and improved socio-economic outcomes to these communities."
Two thirds of the equipment and materials will be delivered to 19 different health clinics in remote parts of Timor, with the remainder donated to orphanages, women's refuges and schools. Parkes Shire Council signed the friendship
agreement with the village of Weberek in 2010.
In addition to donating goods and services, a delegation of community members travelled to Timor Leste to assist in the delivery of much needed projects each year.