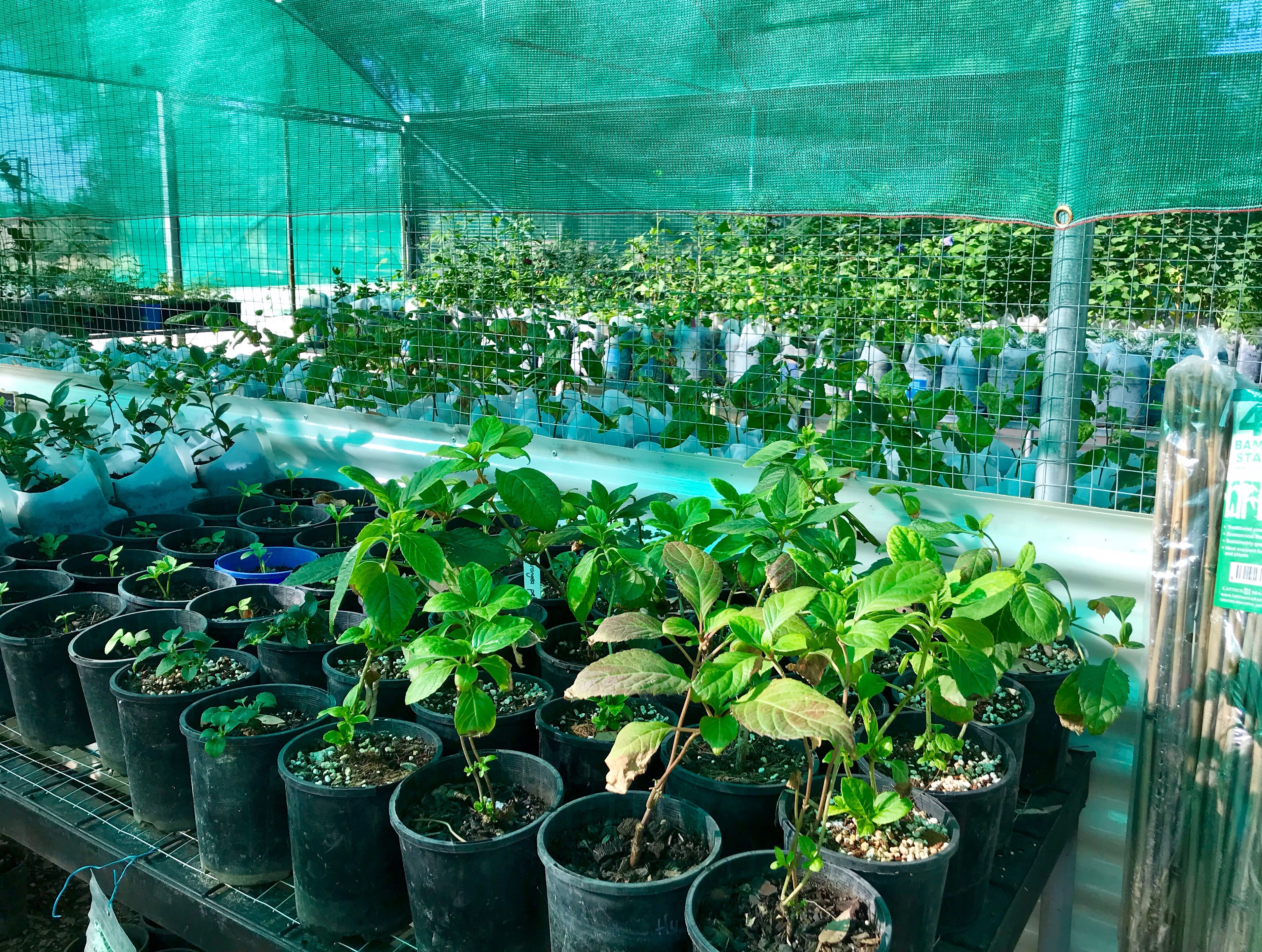 Three months ago Donna Monkerud took on the immense challenge started by Ellie Hetherington eight years ago of selling plants for charity.
"I love everything about growing and selling plants," said Donna. "We need more gardens and trees. I feel that I'm helping with that, and at the same time I'm helping Can Assist."
Donna has an impressive set-up of greenhouses, vegetable gardens and propagation enclosures at the corner of Kelly and Military Roads where she works mostly on her own. But she does welcome help from friends.
"Ellie and her friend Marg still help me out with propagating, Fay Blackstock gives me lots of cuttings and roots, and I have wonderful support from my next door neighbours, Cathy and Peter McPherson.
"I could not have done this without Colin my husband – he built the green house and lots of other things – and my daughter Emma and son-in-law James, who collects milk bottles in town and shovels lots of horse manure and dirt!"
Donna has around 4,000 plants for sale, and lots of trees going for $5. There are plenty of hedge plants, lots of salvia and she expects new arrivals of native grevilleas and bottlebrushes late April. Can Assist receives 100% of sales from the plants, apart from some of Donna's expenses.
If you'd like to help out, Donna is always in need of 2L and 3L milk and juice containers, which can be dropped in a cage at the back past the greenhouses. Seeds and cuttings are also very welcome, and can be dropped in a bag over the fence. Donna says a label of what's in the bag would be helpful.
If you'd like to support Donna's nursery, she's open on weekends, and if she's around during the week she's more than happy to help you. If you want to call her on 0418 258 617 she's happy to find a time for you.
By Beth Thomas