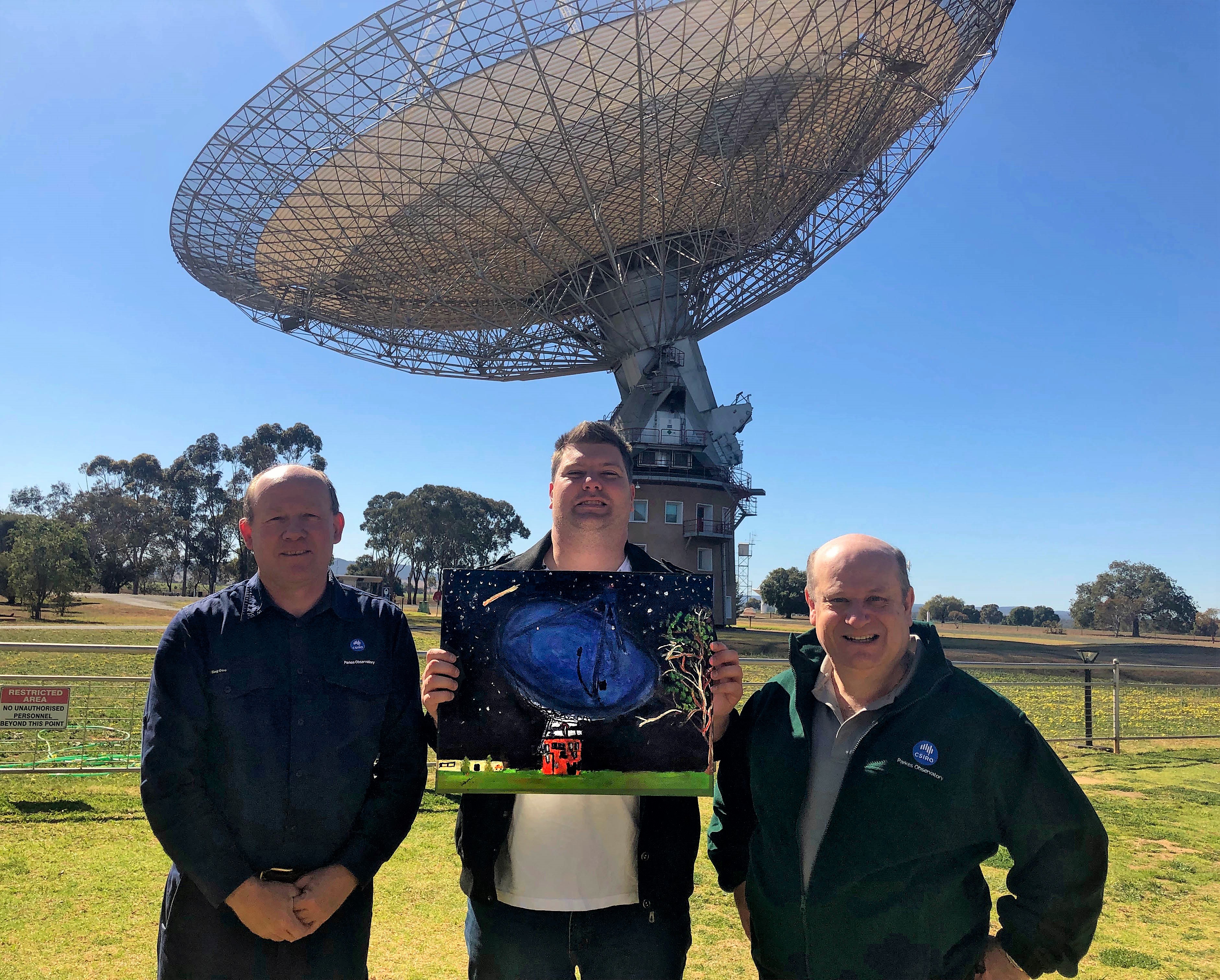 A dream has come true for a budding artist of Parkes when he donated a very special painting to the CSIRO Parkes Radio Telescope where it will be displayed in the visitors centre.
In a bid to raise awareness about autism and to acknowledge the outstanding contribution CSIRO Parkes Observatory makes towards Autism Awareness Month every April, Sebastian Sadgrove created an artwork entitled 'The Blue Dish' for display at The Dish.
"As someone who has autism it is important to me and others who also have it and their families. It is another way of keeping the light shone on autism and keeping people talking about it," said Sebastian.
"The support shown to me and autism in the Parkes and Central West by the CSIRO Parkes Radio Telescope has been phenomenal."
"I am hoping it inspires people everywhere to give a shining example that anyone can do anything they want if they put their mind to it," he said.
CSIRO Operations Scientist John Sarkissian could not be more pleased by the initiative shown by Sebastian and CDS. "We try to do our bit for the local community, especially when it comes to the support of important local charities like Currajong".
Site Leader at the CSIRO Parkes Radio Telescope Mal Smith said: "We love supporting local groups. This is a unique painting and we love it!"