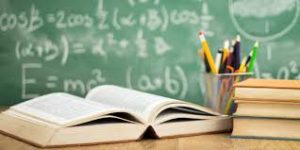 New Principal For Parkes Christian School
The Board of Parkes Christian School (PCS) announced the appointment of Parkes local Glen Westcott as the school's sixth principal. Glen, who was deputy principal of PCS, was one of a considerable field of applicants for the position. The School Board outsourced the recruitment program to Resolve Consulting, who has a long and successful record in the recruitment of senior executives for many large Christian schools.
"We thank our outgoing Principal Graham Hope who has set the school up well for a seamless transition," the board said in a statement. It was the board's initial plan for the incoming principal to start at the beginning of the 2018 school year, "however with the success of Glen's application the position will now take effect immediately."
Middleton Celebrations
Middleton Public School in Parkes will celebrate Education Week on Tuesday, 1st August. The day's program include open classrooms from 10:45 to 11:30am when parents and caregivers are welcome to visit classrooms. From 11:30am to 12:20pm they can enjoy a picnic lunch with their children. The program ends with a concert from 12:30pm featuring all classes. The library will also be open during the day where book donations will be welcome.
I Learn, We Learn
Education Week is a state-wide, annual event to celebrate public education in NSW. This year it will be held from 31st July to 4th August and the theme is I Learn, We Learn. For the first time, Education Week will be launched via a simulcast from both Sydney (Glenmore Park High School) and Tamworth (Tamworth High School) on Monday, 31st July from 10 to 11am. The two sites will be integrated virtually and livestreamed to schools right around the state, demonstrating how learning communities across NSW are overcoming distance through the use of technology.