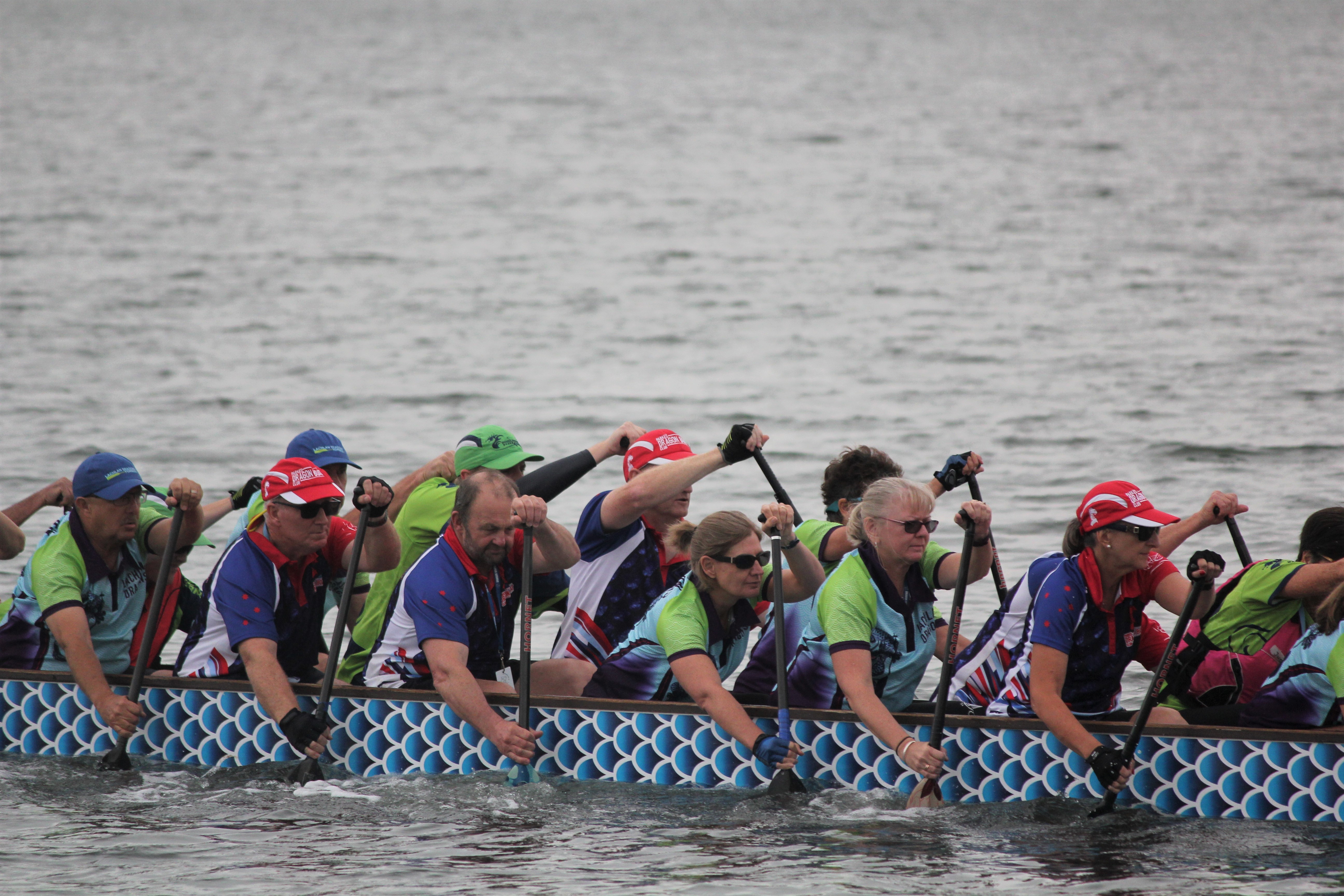 The Shellharbour Regatta on the South Coast was another first for 11 members of the Parkes Dragon Boat Club (PDBC) last weekend.
The day of racing on Lake Illawarra started early morning with nine sports teams and 11 community teams competing. Parkes combined with Forbes, Wagga Wagga and one Mudgee member to form two Waratahs teams for a great day of fun and friendship, with one of the combined teams qualifying for the finals. Paddling on salt water was also a first for many members.
"It was so much fun to be in a boat with all of our friends from Forbes, the Wagga crew and Lynette from Mudgee," said President of PDBC, Bill Thomas.
The next event for PDBC will be a campout at Dunn's Swamp with other western region teams, followed by the participation of five PDBC members at the Nationals.
Linda Snyman, Donna and Warren Edwards, Rochelle Smith and Maggi Barnard will be racing with elite athletes from all over Australia in Canberra over Easter.
If you're interested in having a go at dragon boating call Bill or Beth on 0418253045 or Warren on 0417240230.