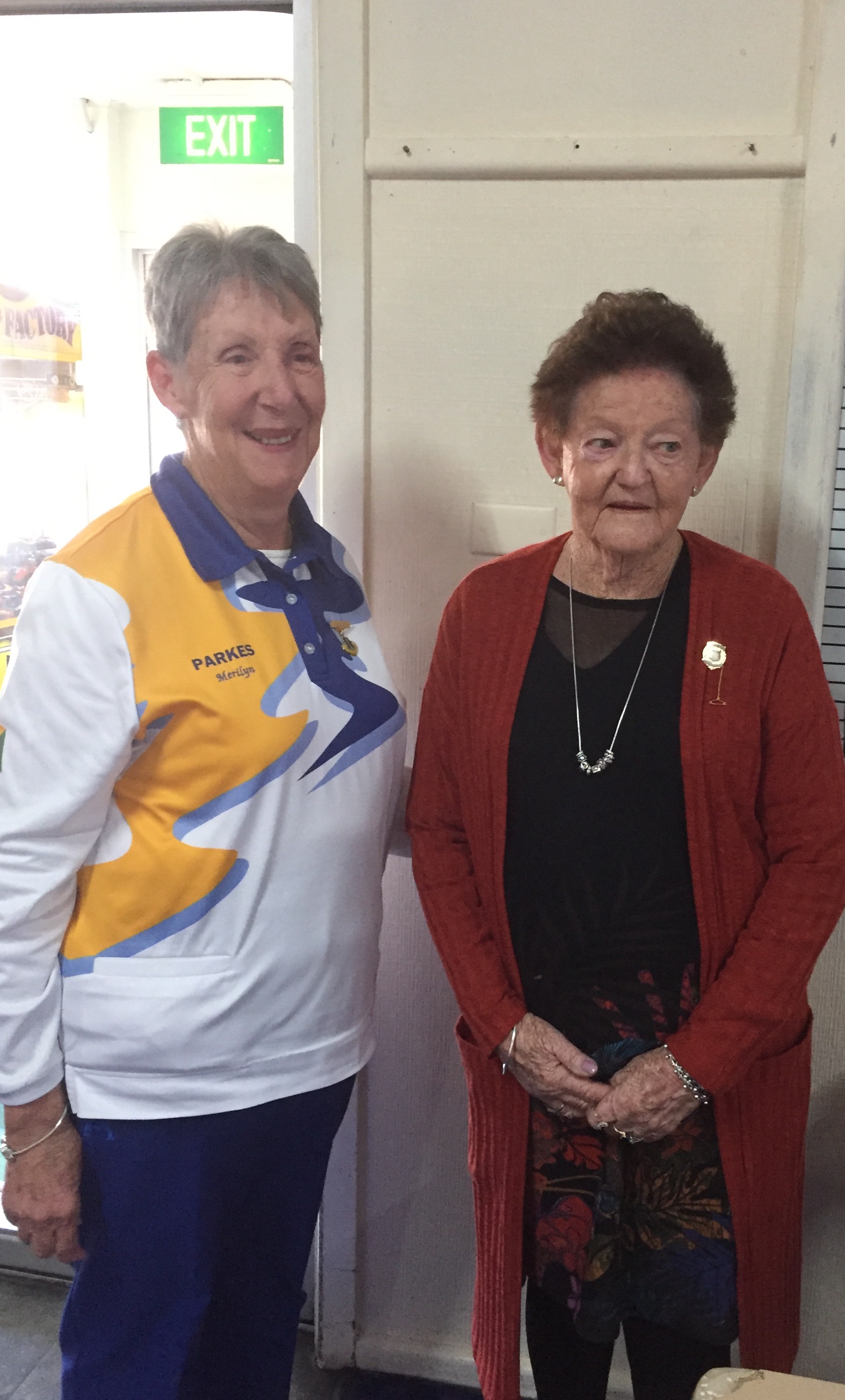 Three games of Pairs and a Triples game were played in great conditions this week. Hilda McPherson and Marja Iffland defeated Eileen Bradley and Audrey Jones. Lea Orr and Gwenda Carty defeated Lorraine Baker and Flo Riseborough. Kay Craft and Maureen Miller defeated Di Howell and Kim Evans. Frances Charlton, June Burgess
and Merilyn Rodgers defeated Jean Kennedy, Heather Harvey and Rosemary Mitchell.
Winners on the day were Kay and Maureen, and runner ups were Eileen and Audrey.
Club Championship Triples close on 9 July and matches will commence on 23 July. Our CWD Fours team will play in the Districts Playoffs in Orange on 23 July.
Our Annual General Meeting (AGM) was held this week with the Election of Office Bearers as follows. President – Merilyn Rodgers; Vice President – Maureen Miller; Secretary – Betsy Johnstone; Match Committee – Kim Evans, Marja Iffland, Brenda Davies; Selection Committee – Audrey Jones, Robyn Morgan, Di Howell; Committee members – Chris Curteis, Jan McPhee,  Minnie Riordan, Kay Craft, Lorraine Baker; Communications Officer – Rosemary Mitchell.
Central Western District (CWD) and Canobolas District will be amalgamating early 2020 and we will all be called Central West District.
We also have a new Patron of our club, Joan Simpson, who has played bowls at our club for the last 52 years and is still playing regularly. To play social bowls ring Table Selectors Gwenda Carty and Rhona Went between 9-9.30am.